Life in Italy Abruzzo & Molise Discover
With Us!
Why choose Abruzzo and Molise
Abruzzo is a region in the hearth of Italy, and just this can explain this region: the hearth. The heart of the welcoming people, the hearth of the ancient tradition, the hearth of nature. It's also considered the green lung of Europe for the presence of the Nationals Parks and other natural reserves and protected areas. The sense of space in Abruzzo is huge, but you won't feel isolated as the hearth of the inhabitants will welcome you as part of the community. You will be embraced into the fold in no time, and treated with particular warmth and care as a newcomer. The Adriatic coastline is characterized by long and sandy beaches to the north and pebbly beaches to the south, while all area is rich of castles, convents, Trabocchi (literally Overflow): spider-legged platforms made of wood used for fishing now some converted in restaurant and wild natural scenery. And not less important is Molise, the last discovered Italian region. Molise is a hilly region along the Adriatic coast bordered by imposing mountains with important ski resort as Campitello Matese. Large parts of Molise are covered by nature reserves, and owls, wolves, skunks and other animals reproduce undisturbed here. It is a rural region with unspoiled nature, rich in history and architecture too; examples of medieval and baroque architecture can be seen throughout the region. In both regions landscapes and emotions change within a few kilometers, magnificent scenes that make you gasp. From the shores of the Adriatic to the highest mountains of the Apennines in less than an hour:
only in Abruzzo and Molise is reality. And what about food and wine? We are in the land of pasta, oil and renowned wines, meats and cheeses whose flavors are lost in the mists of time. A little trattoria or an anonymous restaurant they can make you feel an experience of flavors, smells and colors that you cannot find anywhere in Italy. To reach Abruzzo and Molise there are regularly scheduled major airlines to fly into Rome, Pescara or Naples Airport, where rent a car or hire a driver. Discount airlines fly to Abruzzo, where Ryanair flies to Pescara International Airport several times per week from London Stansted or Frankfurt Hahn. There are numerous connections with buses and trains.
What about the real estate? In these areas properties for sale have always been very interesting for non-Italian home buyers for the several reasons mentioned above and for the very affordable prices. Some of the villages and towns are nearly deserted, for job reason and for young people that prefers to move to crowded cities. This caused a lowering of real estate market, permit to buyers to choose among many properties at a very good price. Finding good deals is very easy and the market of second homes here is continuously increasing. You can choose a property in the heart of the Apennines or close to the Adriatic Sea, or on a hill overlooking both of them. It's always a good idea to purchase your dream home in Abruzzo and Molise!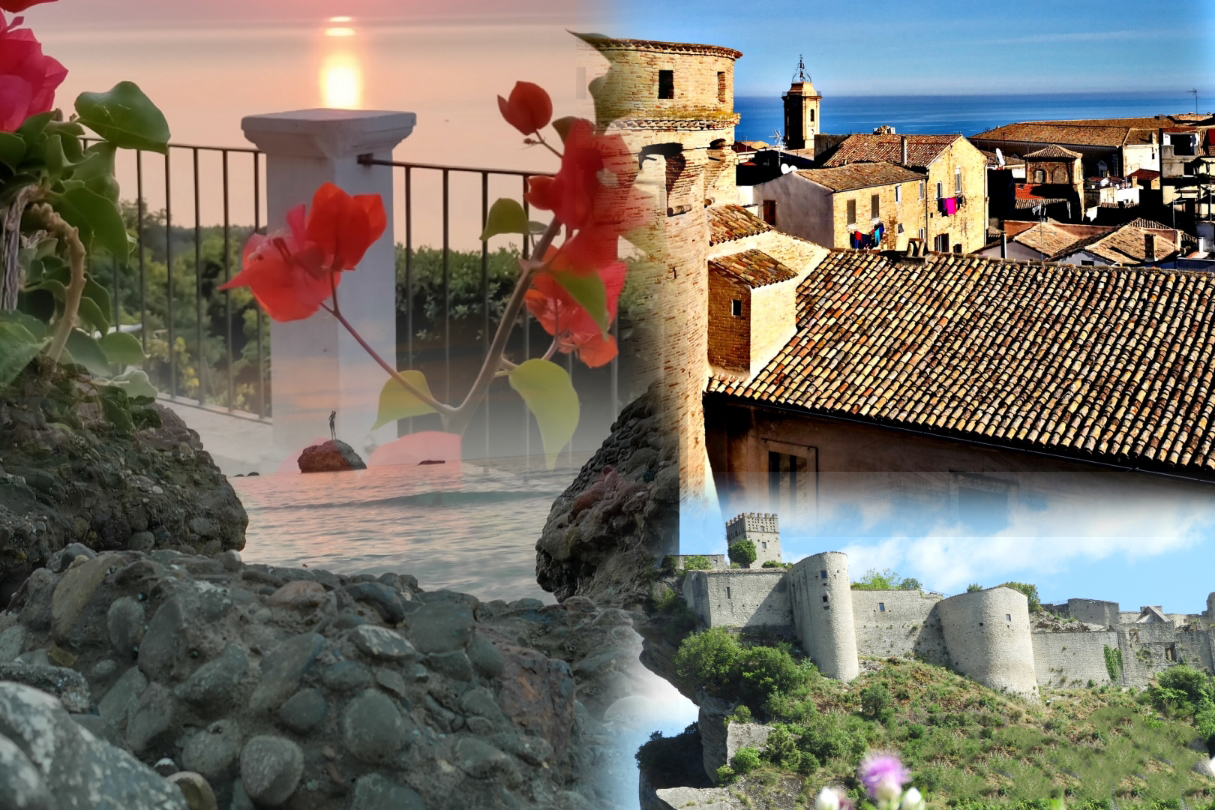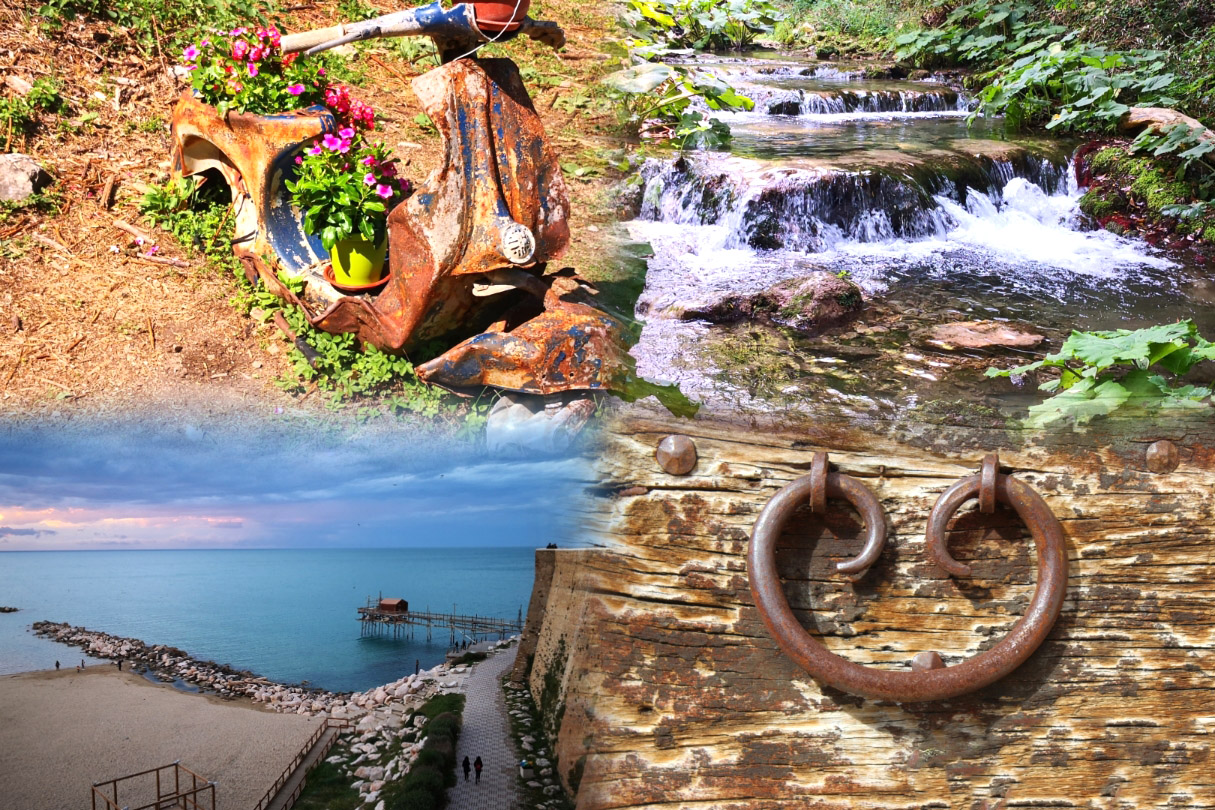 The sea
The coast between Abruzzo and Molise has an impressive sequence of seaside resorts, and what is most striking is the huge number of Blue Flags that have been awarded to these beaches for years. The commitment to protect beaches and waters has been present for years and has been supported by a series of environmental protection and promotion projects aimed at encouraging tourism.
The choice is between low and sandy coasts, alternating with breathtaking headlands. Punta Penna beach is spectacular, with the sand that forms dunes, on which many species of seabirds nest. On the coast, the typical dishes are based on fish, but there is no shortage of delicacies such as typical sweets.
The mountains
The peaks do not rise to the same heights as the Alpine ones, but the Apennines are no less fascinating, at altitudes between 900 and 2.200 m above sea level. The mountains present different and interesting landscape in which rounded peaks, typical of the Apennines, alternate with steep slopes with a typical alpine aspect. The National Park of Abruzzo, Lazio and Molise, established in 1923, can be considered one of the most famous protected areas in Italy and one of the best known in Europe. A place where it is really possible to meet the Apennine wolf or the Marsican bear.
Typical dishes include "ventricina", a raw pork sausage; pasta and "I rustell", sheep meat skewers.
History
Abruzzo and Molise are rich in history told by medieval villages with their narrow alleys, ancient castles and fortress like the one of Rocca Calascio, famous for the set of the film Lady Hawke; a medieval fortification, whose construction dates back to the year 1000. The churches: religious urban planning assumes considerable importance that absolutely surpasses that of the city; many churches have been built on ancient temple so the result sometime is a mix of mysteries sacred and pagan. The numerous Hermitages scattered throughout the territory that were home to hermits and even a pope, places of ancient beauty and undisputed charm, carved into the mountains, where rocky walls alternate with dense woods and panoramic views of the valleys.

Visit Molise and Abruzzo far and wide
Roccascalegna - Abruzzo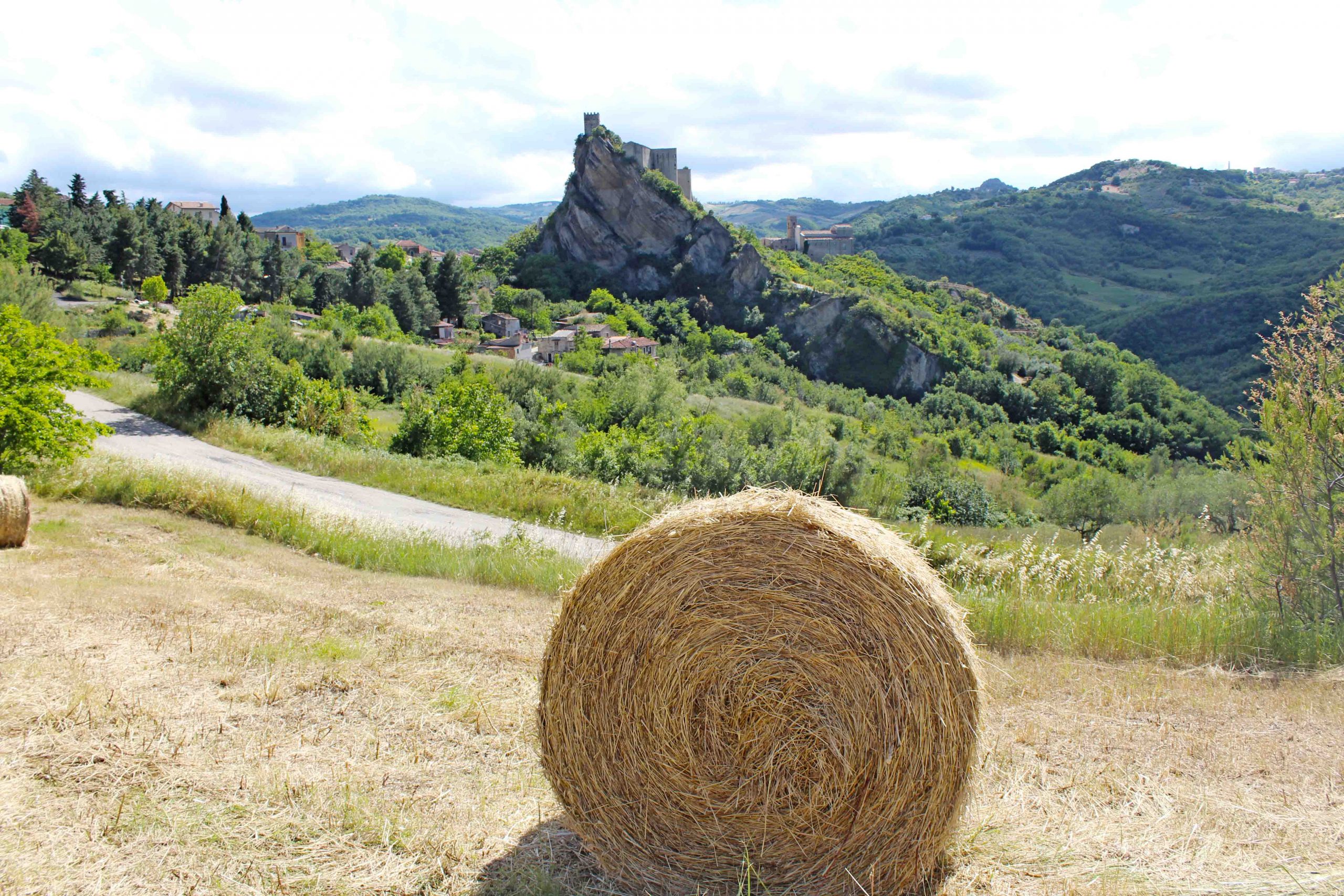 Roccascalegna - Abruzzo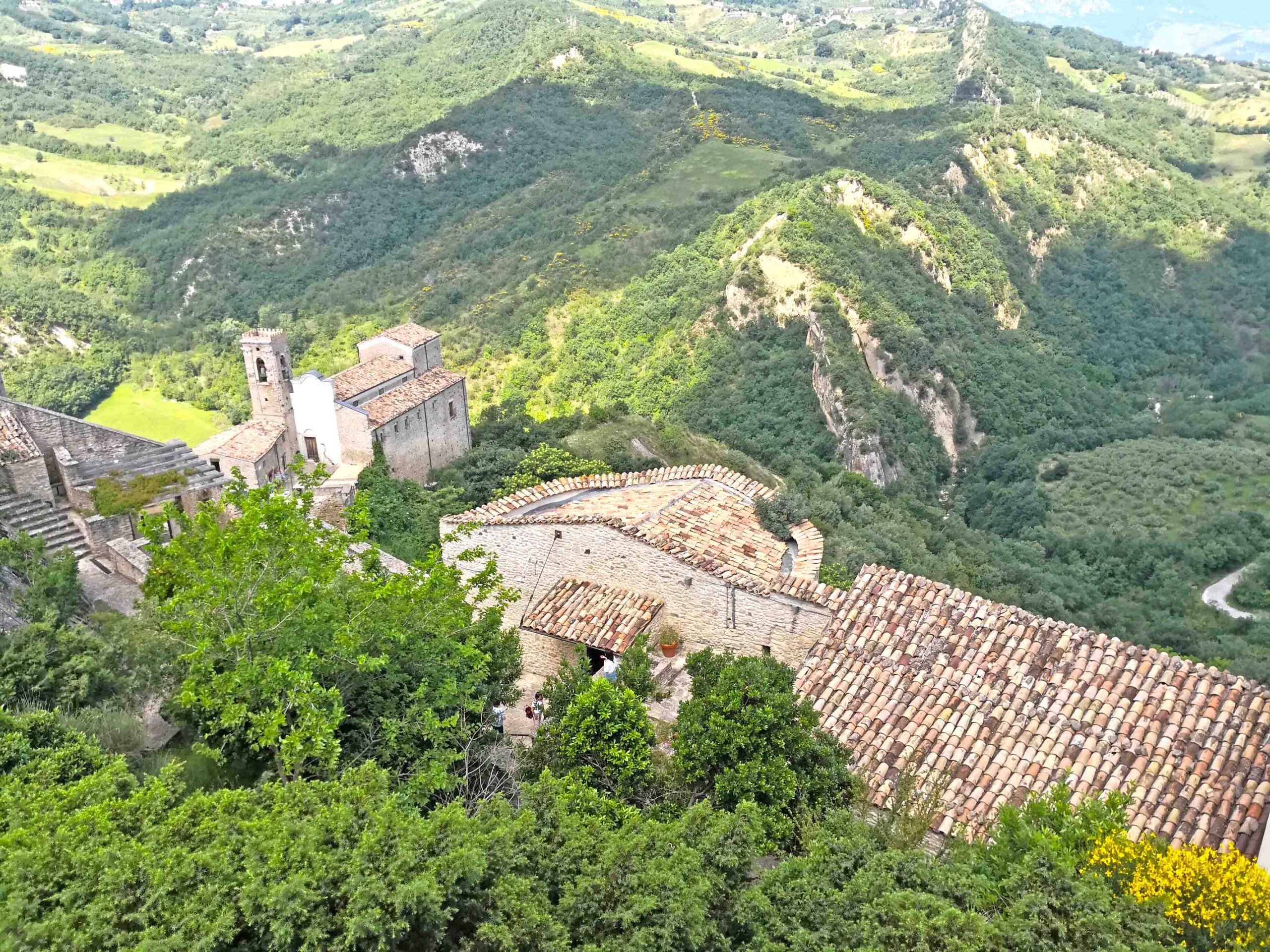 Grotte di Stiffe - Abruzzo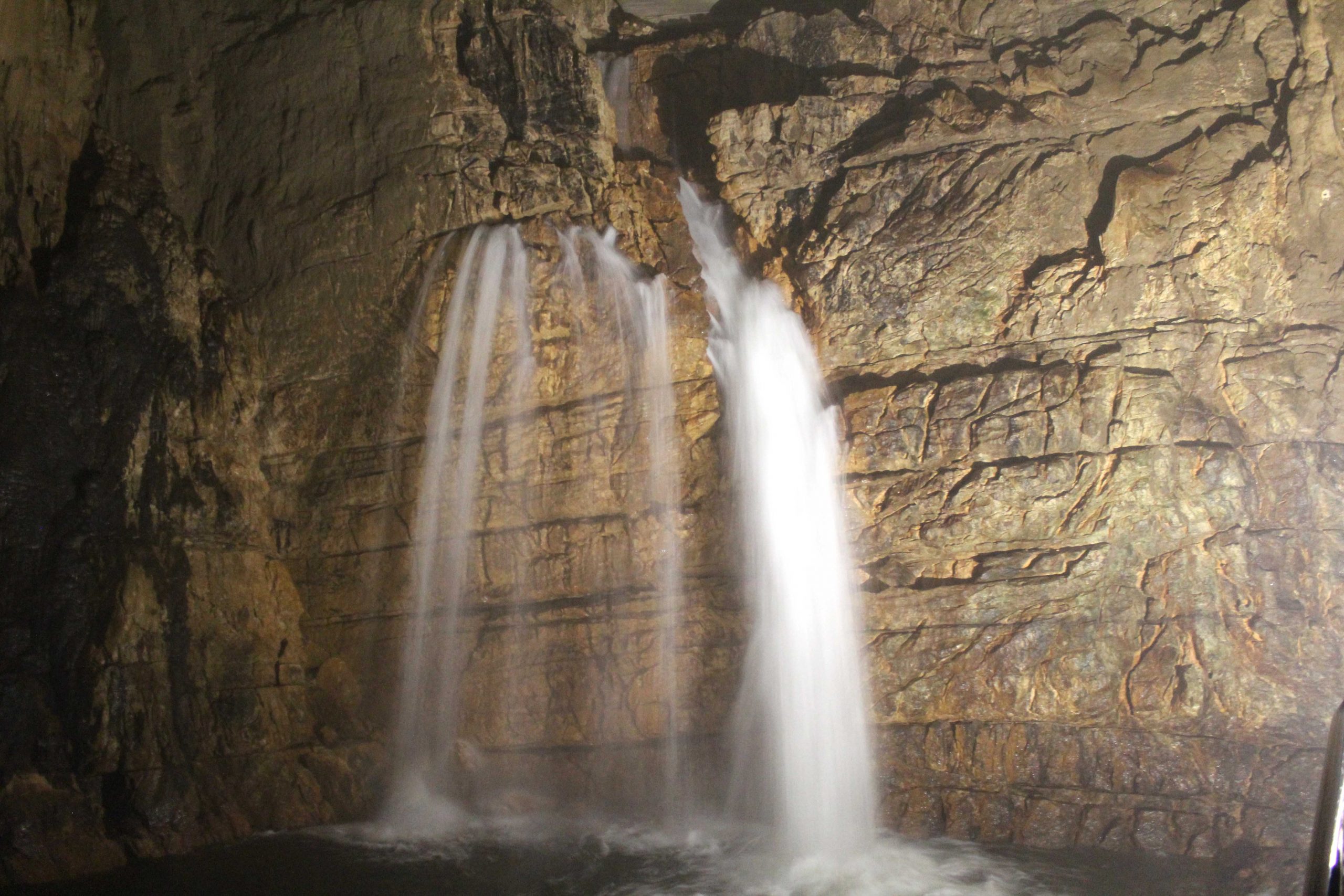 Barrea - Abruzzo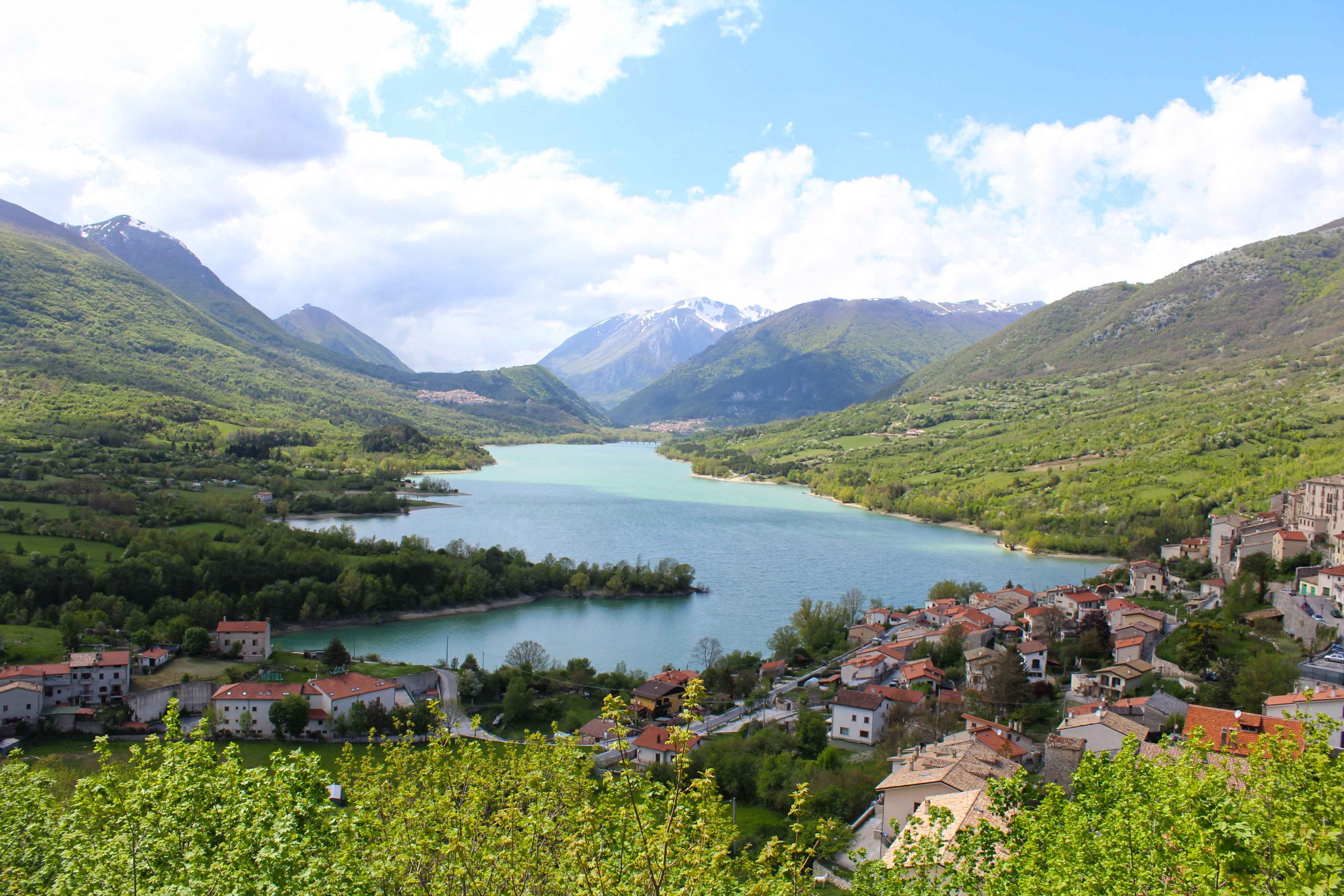 Vasto - Abruzzo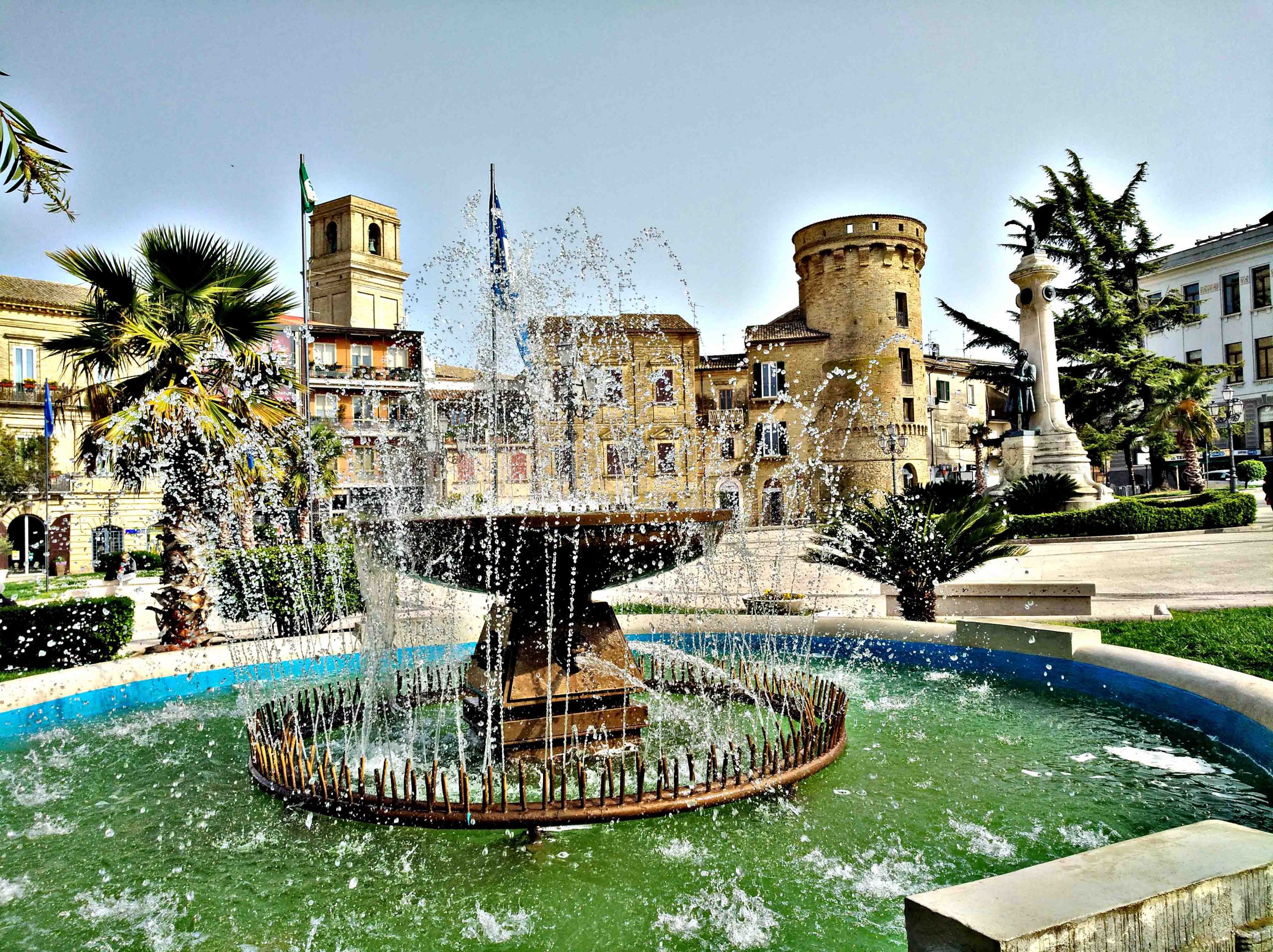 Roccamandolfi - Molise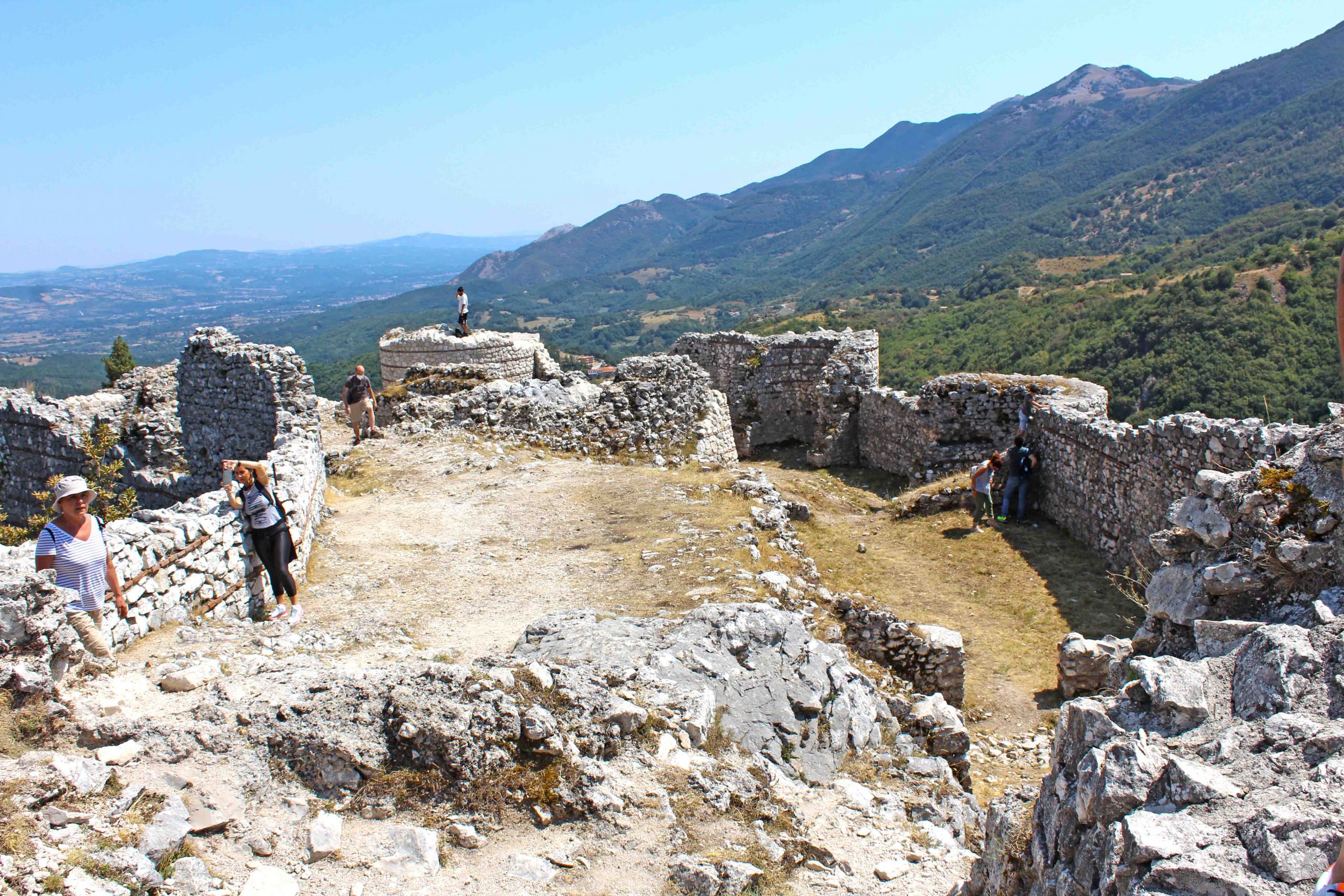 Carpinone - Molise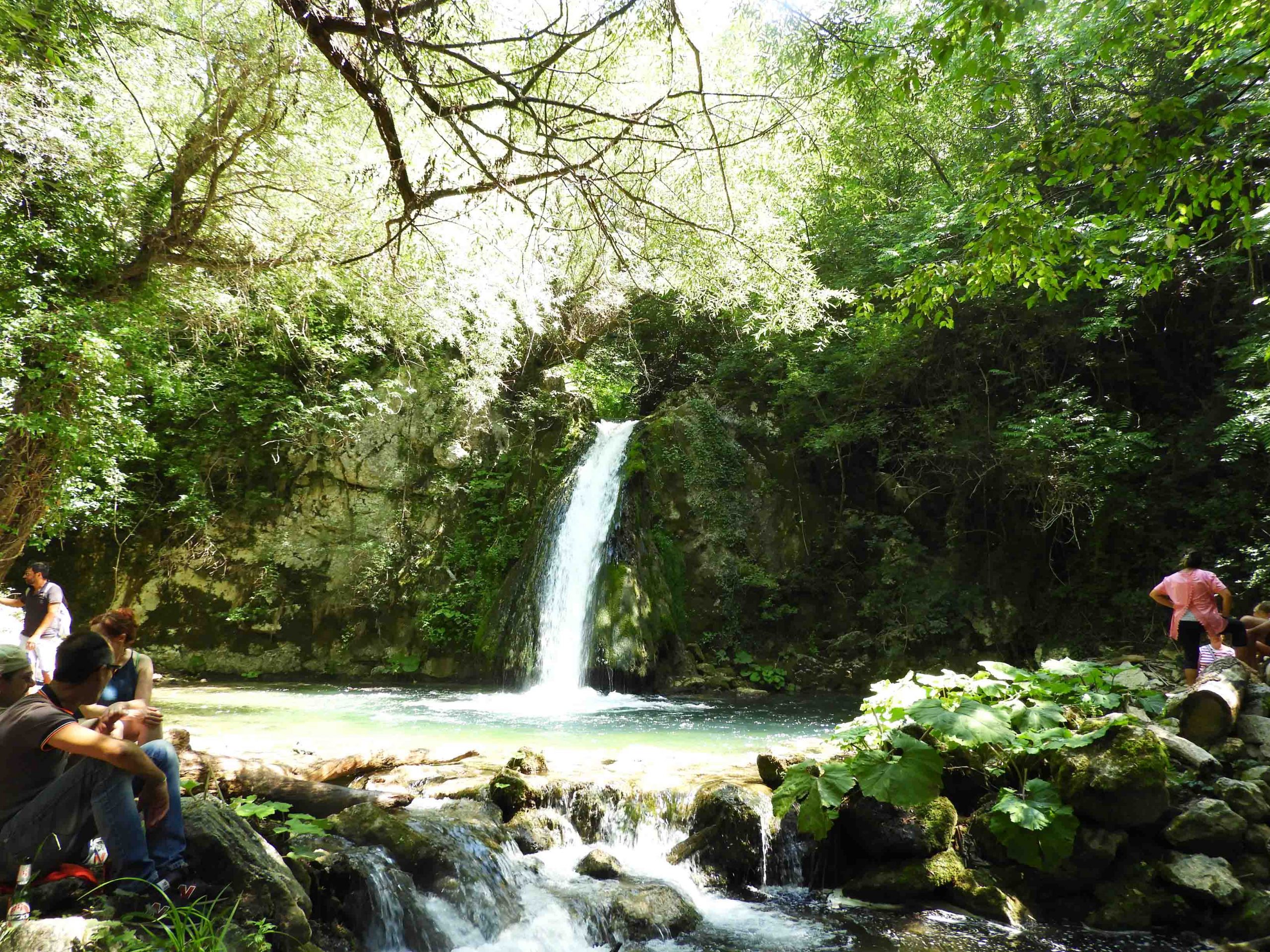 Verrino - Molise
Santa Maria del Molise - Molise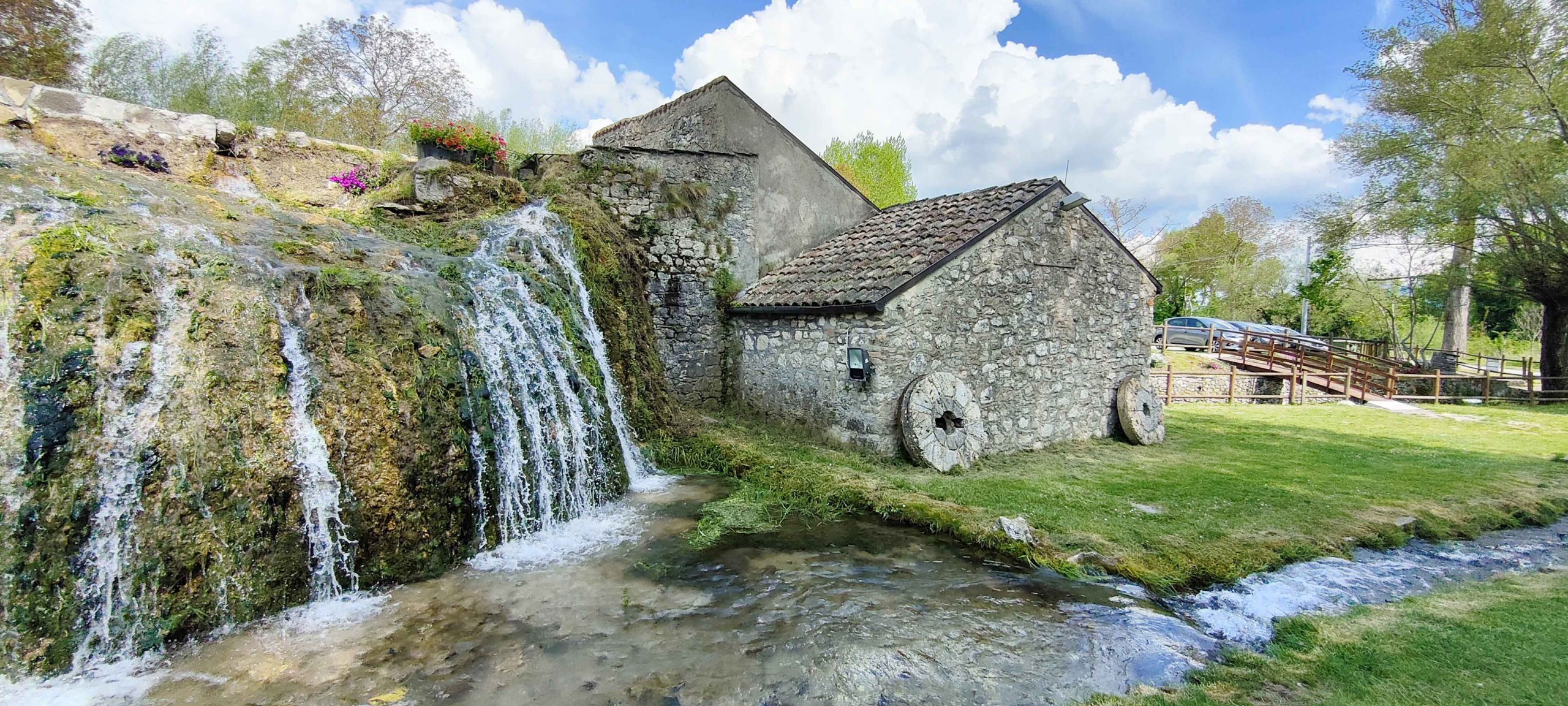 Termoli - Molise