The floors for interior are certainly one of the structural elements, which must be solid and resistant, but also have an important decorative function inside the house, for example, are coatings that must not only be functional and practical to maintain, but also be beautiful and comfortable for a pleasant and rewarding stay in your home.
Types of flooring to interior
The materials for the interior floors can be many: first in ceramic, than wood and parquet, steel, stone, resin, concrete, carpet.
CERAMIC FLOORS 
The pottery is still one of the ideal solutions and the most common for the floor covering of any room, home or office, because it is a very durable material and especially adaptable to any room because it is found in a variety of colors. There are different types of ceramics so it's better to know what are the characteristics that distinguish them in order to understand well what actually makes your case and can meet your needs both in taste that habitability.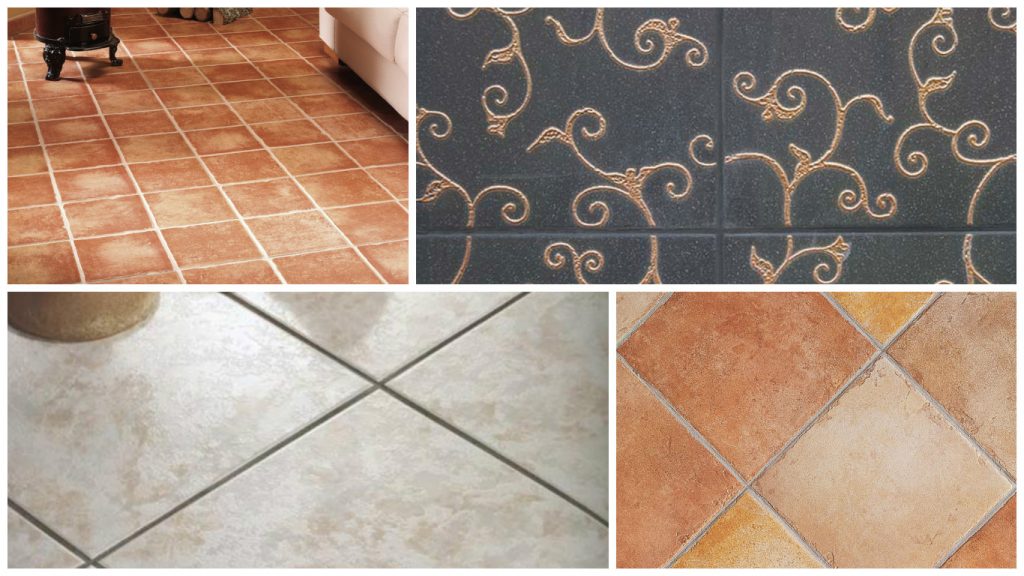 The clay is created using common clay, whereby after cooking, it becomes the characteristic red color that distinguishes it from other kinds of cooking. The type of clay which, instead, is used to coat a space more rustic and intimate, is further coated with glassy material that makes it take a smooth and shiny.
Different processing instead of tiles, very popular in some parts of our boot, because it is made from clay quarry which is then glazed. To obtain a good majolica, this must be twice-cooked, or is baked before the clay and secondly the enamel coating.
Still other ways to work the stoneware: it is in fact a paste of clay in which are incorporated the specific substances that have the function to make it more resistant.
The stoneware to be used in the paving, must first be subjected to a vitrification treatment to become glossy and suitable to be used as a floor slab; finally, the china is a type of very valuable material because it is a mixture of minced very fine ceramic which allows to render virtually non-existent water absorption.
MARBLE FLOOR
The floors in natural stone make every room of the house aesthetically unique.
Marble is a natural stone very charming but very expensive used for flooring in each room inside but also outside.
Marble is the stone par excellence when it comes to floors eternal and wonderful, eternally fascinating it refers clearly to this natural stone; despite even the granite represents an alternative usually  not used  in the home as it was considered too "cold".
The class and the elegance of the marble are priceless, for which reason probably remains today and will always remain a material in use despite being very expensive, not only because of the high costs of extraction and transport but also for those needed for the processing and installation, operations that require highly skilled labor and increasingly unavailable.
The shades and colors of marble are really varied: from classic white, pink and ocher until malakite bright colors such as green, blue lapis lazuli and red damask; the grain then unparalleled and extraordinary help to give each slab a special appearance and a "life of its own."
Use this type of material for the flooring in your home means opting for an environment of a certain level, elegant and classy. Usually the marble is chosen as the material for the paving of large halls room or entry, and in homes of a certain prestige; otherwise it is very used in the common spaces of the luxury five-star, who prefer even as material of furniture and flooring of the bathrooms and can also be used for external paving.
The installation of a marble floor is not easy and it is also necessary to wait for about a month and then proceed with the sanding and polishing. At this point it is said that the marble has an indefinite duration: actually needs constant maintenance and care to always pay attention and avoid scratches and abrasions caused by friction with metal or other hard material.
No doubt the marble is a material not very suitable for kitchen floors since, although the surface is polished is still porous it tends to absorb liquids: in particular the acids can cause serious damage because they tend to dissolve the calcium salts present in marble. For daily cleaning it would be best to use distilled water to which you can use neutral detergents common, the important thing is that they are not acidic or aggressive and that are free of ammonia.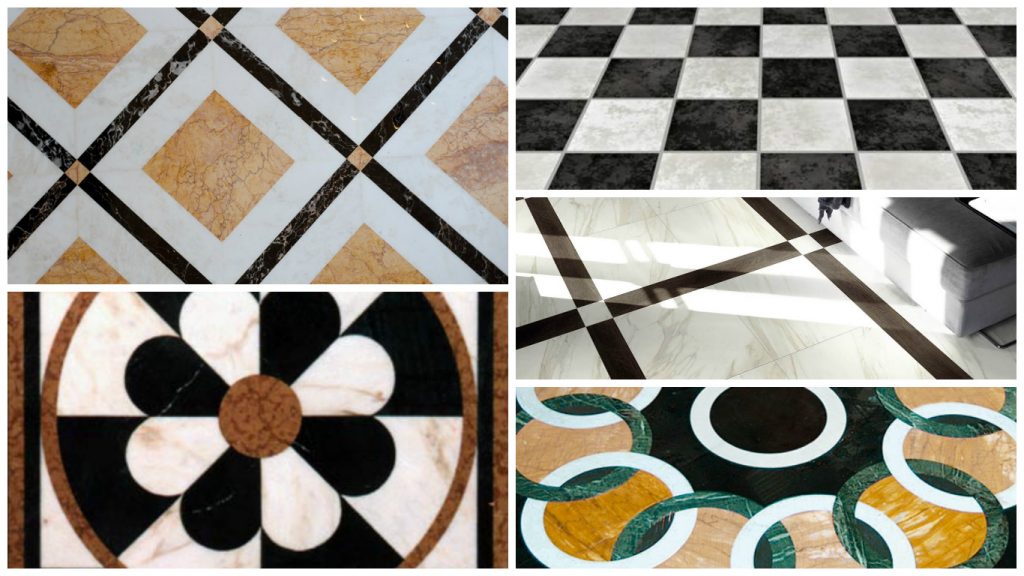 VENETIAN FLOOR
Depending on whether made with granules of marble or stone chips with larger, it is termed Venetian or palladian floor . The installation takes place according to a tradition dating back to 1500, today on a concrete base. The installation ends within 24 hours, ie by "wet on wet". It is unique floors, because in totally customizable decorations and colors, suitable for any room in the house. Very strong, they are able to absorb large stresses.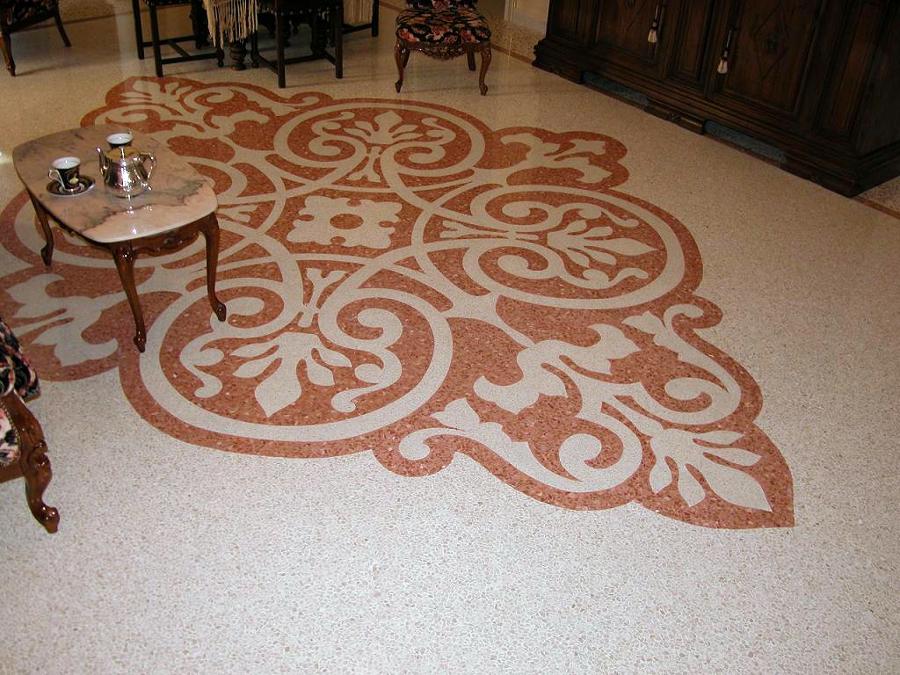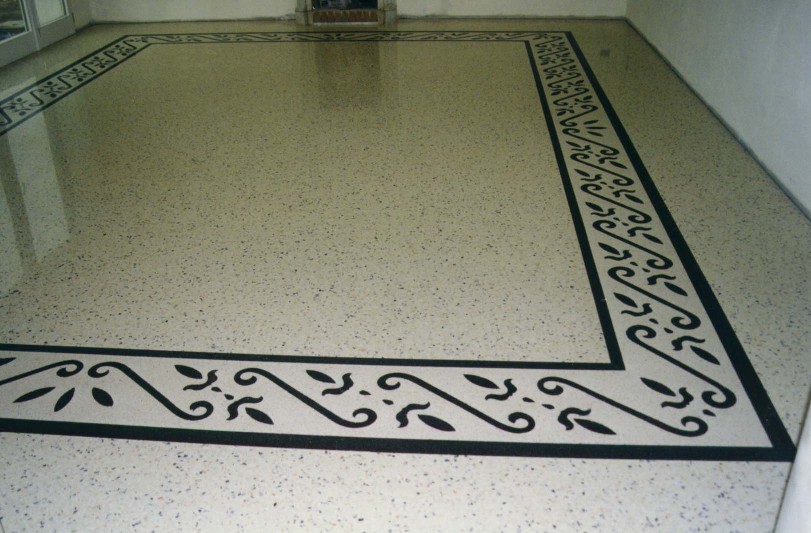 TRAVERTINO
Sedimentary rock of calcareous origin that is formed with stratification of calcium carbonate joined oxides. Travertine is durable, very absorbent and durable, does not suffer from any outside agency, it is frost and slip, so it is suitable for outdoor use. The veins and the typical signs that distinguish it also help to hide any stains that over time and with use could be formed. It is especially suitable for rustic settings.
GRANITE FLOORS
Granite is a natural stone classified as acidic intrusive igneous rock composed mainly of quartz, and in smaller amounts orthoclase and mica black, comes with a grain of between medium and coarse and occasionally can present megacrysts. The name derives from its granite structure holocrystalline fact comes from the Latin Granum, which means grain.
Granites are generally difficult to machine materials and polishing, have therefore a less aesthetic but superior technical characteristics to those of marble and limestone; in front of a specific weight rather modest have a high resistance to wear, compression and abrasion and the high presence of quartz makes them suitable and durable also for application in outdoor environments.
In modern buildings the granite is widely used especially in flooring, both internal and external and on external walls, in fact its high resistance to acids makes it a suitable material also for the construction of monuments.
In the home the granite, polished and clean, thanks to its remarkable durability and aesthetics is mainly used for the realization of the hobs of many cuisines. Granite is available in various shades ranging from white to gray to pink to red depending on the concentration of iron oxide present in the material; each field will therefore have its typical color.
Within the residential gray gneiss is without a doubt the most widely used type of granite for the construction of stairs, window sills, skirting boards and cornices. As for granite flooring in general is used, not so much in the individual living quarters but rather in public areas and in passageways, what are the rooms entrance, stairs and landings. In fact, its aesthetic yield, even when polished, is definitely lower than that of other types of stone, such as marble, which are therefore preferred in the more strictly domestic, but its technical features make it a material much more resistant and easily maintainable, therefore suitable for areas highly busy and prone to dirt.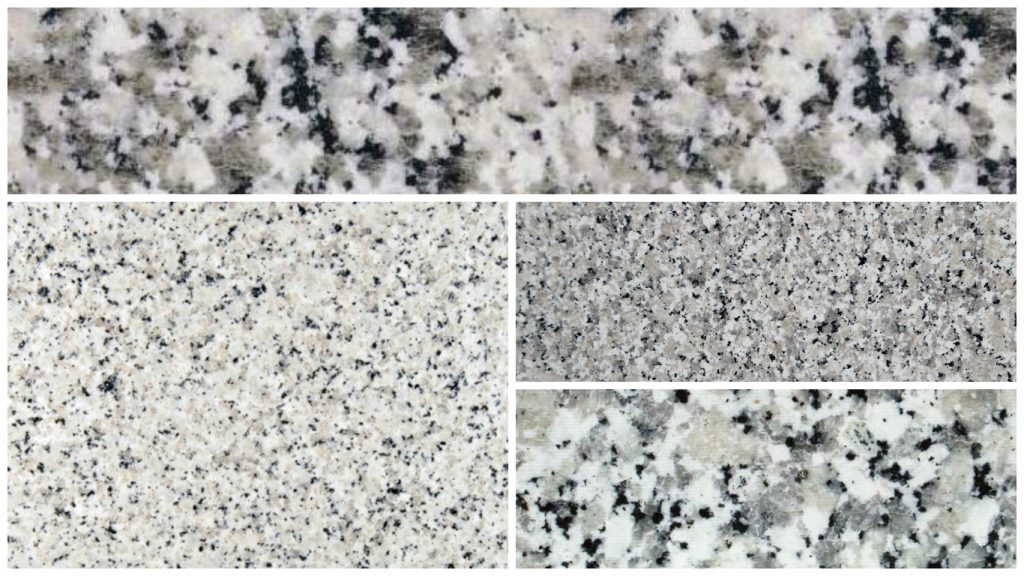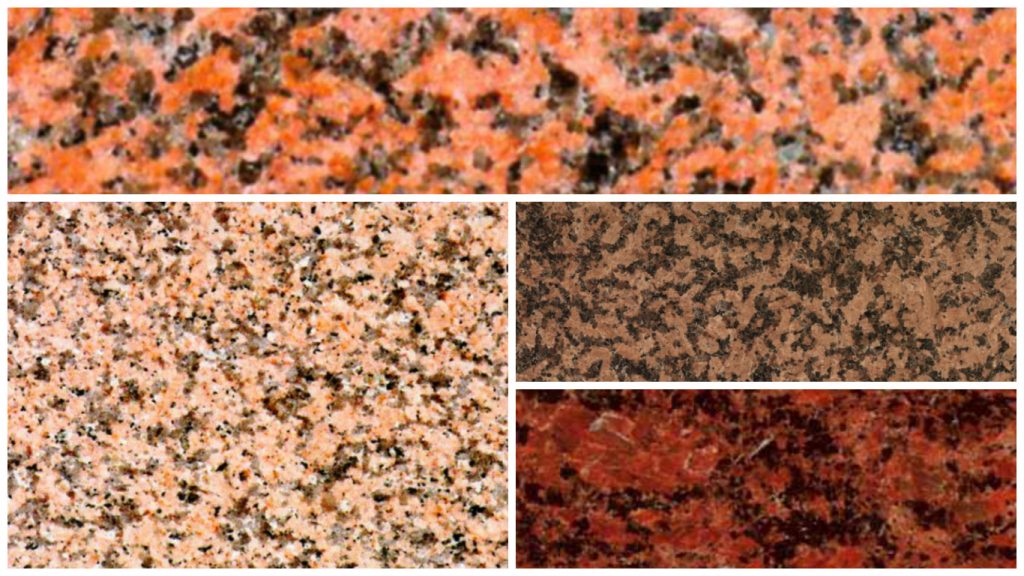 Cleaning the granite floor
Among the natural stone, granite is, without a doubt, one of the most durable and easily maintainable.
Unlike marbles, granites are also resistant to weak acids such as alcohol, vinegar, citric acid and also to some strong acids, which optionally may be used in domestic cleaning, such as muriatic acid. In any case the use of the latter is recommended only in extreme cases, after having tried unsuccessfully to intervene with other detergents less powerful and invasive. Of all natural stones, granites included, is instead forbidden to use detergents that contain hydrofluoric acid, which is able to completely dissolve even quartz that composes the silicates and / or 'phosphoric acid; even if the hydrochloric acid concentration to 40% can be used to retrieve granite floors very degraded. In this case however it is not a cleaning operation but rather to a removal of the voluntary most superficial part of the material which allows to "restore" the floor bringing it back to its initial color.
Slate is a metamorphic rock of sedimentary origin, typical of the Ligurian territories classified as soft rock or semi-hard as easily divisible into flat sheets, light and thin. Due to these characteristics the geomorfologiche lends itself in particular to all the types of processing performed on the slab and therefore is suitable material for the flooring.
Without a doubt it is one of the most used and common floors of residential contemporary, but in recent years the slate has been rediscovered and appreciated in the field of furniture and interior design not only for the usual purpose for which it has always intended, but also for the realization of aesthetic solutions extremely original and modern, thanks to the fact that technological developments and production have allowed the discovery and refinement of specific products that have allowed us to overcome the initial difficulties inherent maintenance and conservation of the material itself.
As for cleaning should be avoided absolutely acid or with property anti-limescale that might discolor the material and just use common non-aggressive detergents.
PVC FLOOR 
A PVC floor offers many advantages from the point of view of the pose, of the cost and duration. To compare different products on the market, and decide in full awareness if you buy the right material for your home, you have to consider some technical characteristics.
A PVC flooring is made from vinyl, plastic in practice that acquires the characteristic flexibility, thanks to these plasticized additives. The two main categories in which we can divide are: homogeneous (composed) and heterogeneous (multilayer). In the most common type of heterogeneous we can identify three main layers: the superficial coverage that adds shine and protects it from wear, the protection of the middle layer and the finish on the back that determines the type of adhesive required for installation, and must provide additional protection against moisture and mold. The formats available are many and among them we find rolls, blades, sheets and strips. The rolls or sheets are sold whole or cut to size, and are ideal for areas with high humidity level because in some cases, are installed without joints.
As it regards the laying, both the laminae that the squares PVC, can be glued to the floor with a special adhesive, while for tiles and planks, exist instead of the variants interlocking, which means that the floor is not fixed to the underlying surface, but relies simply without use of adhesives or sometimes with the help of tape along the edges or below the joints. If the PVC floor should be a temporary choice, however, it is not advisable to use stickers on the tiles because remove the glue is quite difficult, so should opt for those to be glued with double-sided tape.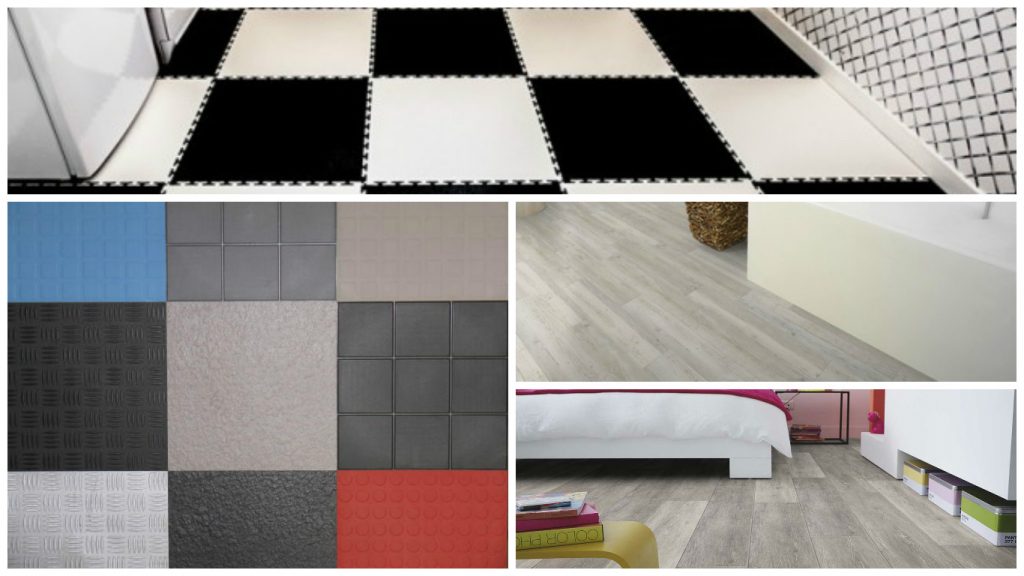 FLOATING FLOOR
It consists of an elastic material. The function of this material is to isolate the load-bearing floor from the walkable floor:  This will create a system able to absorb the shock of traffic foot. The floors for internal floats are substantially characterized by a floating screed of minimum thickness of 4 – 5 cm, usually reinforced with welded mesh.
The result of the insulation to trampling is obtained irrespective of the nature of the floor which may be of the rigid type or of the type resilient as in the case of carpeting, rubber and many more. Besides the advantage of allowing a very good protection against the noise of footsteps, the floating floor properly realized also increases the sound insulation of the floor against airborne noise.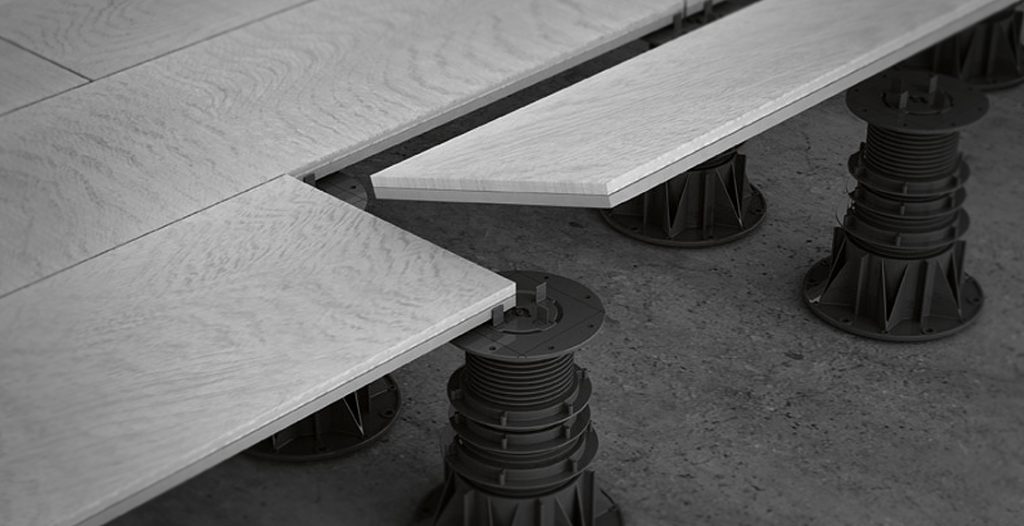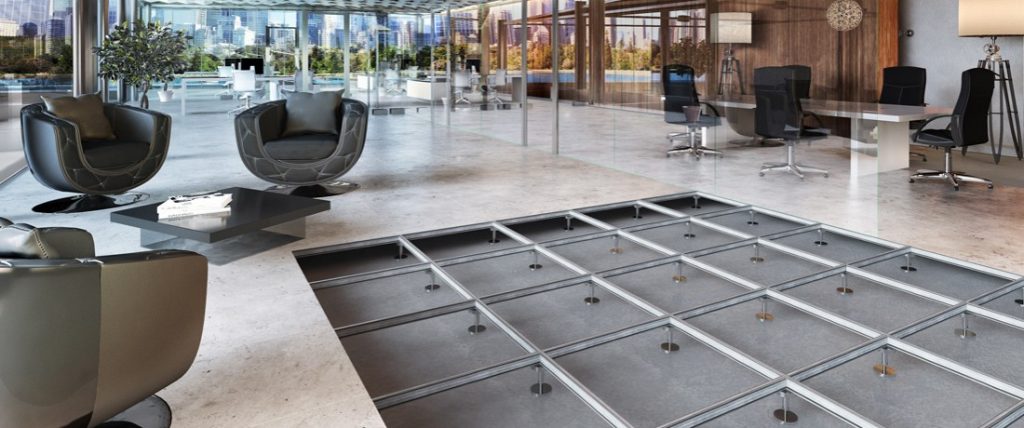 STAINLESS STEEL FLOOR
The floors for stainless steel interior, thanks to the characteristics of this material, are suitable to be used in spaces where they are needed high guarantees of hygiene. The production of these floors is very flexible and allows to meet various design requirements: the floors stainless exist in a wide range of formats and sizes, which can be combined also to ceramic tiles already existing.
The absolute novelty for this type of material are the curved modules that make it suitable also for the coating of pillars and columns. This type of material is suitable for a modern style furnishings.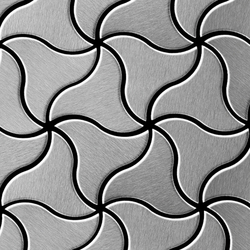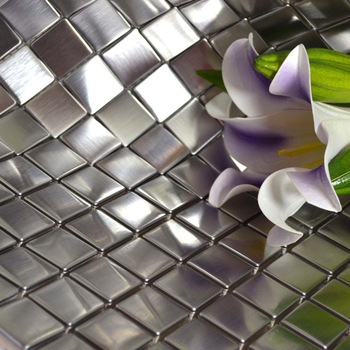 WOOD FLOORING
The parquet is always one of the materials most used by man; the first traces of flooring we have was in 1500 in France and then spread throughout Europe in residences, palaces and castles of the nobility.
Gradually the wood has given way to become a trend in luxury homes; in Italy the parquet begins to spread only in the last century, especially in areas of the Austro-Hungarian Empire and then spread slowly across the peninsula.
The wooden floor, currently, is widespread and is used in luxurious villas, both apartments as well as studios without forgetting the mountain residences.
The warmth, the comfort and charm of the wooden floors are difficult to compare to any other type of floor and that's why those who choose it for their homes flying over the few flaws that characterize such as wear or scratching. The production technology, however, gives us a big help: the wood treatments are becoming more durable and effective, the installation is much easier than in the past thanks to the spread of parquet that is treated and polished at the factory completely eliminating odors of paints and powders in our homes.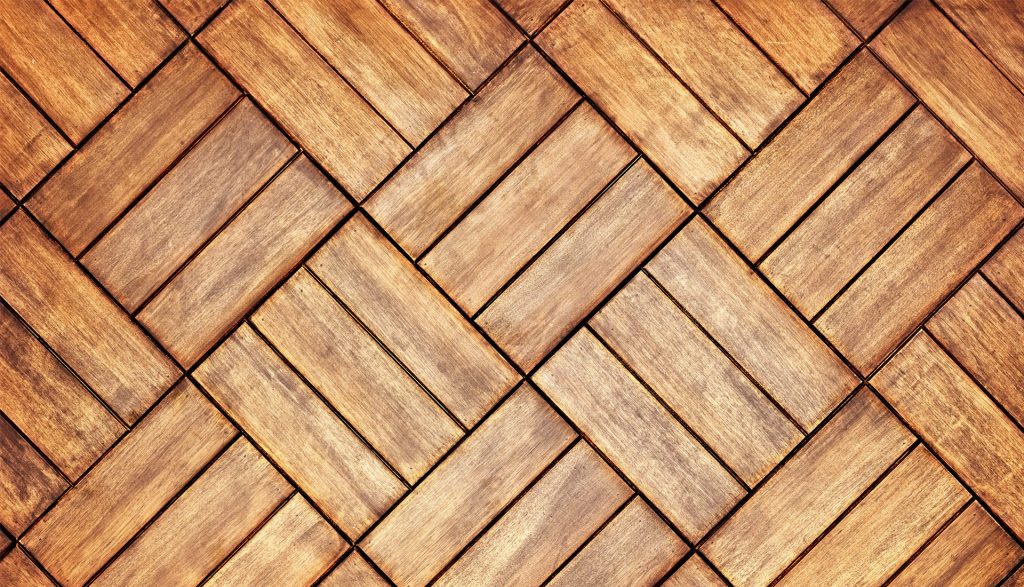 CARPET
The carpet is a type of floor covering, it is pleasant to touch and elegant to look at. In principle, the carpet is constituted by a support rubber latex, jute, or synthetic material, in which are inserted the different types of yarns, synthetic or natural.
The word carpet, etymologically of uncertain origin, defines a woven wool or synthetic, completely attached to the floor.
It is just the latter, the substantial difference from the carpet, of which the carpet can be defined as the natural evolution. It is important to dispel some stereotypes, emphasizing that carpets and rugs do not favor the survival of the mites, if properly Installed and maintained. Even more so, however, in a room with floor textiles, suspended dust is reduced up to '80%, compared to a classic.
The carpets have another great advantage, namely a greater thermal insulation properties compared to other types of flooring. The types of carpet on the market are manifold, in various ranges of colors and designs, and different fibers and thickness of the hair. The carpet surface, depending on the case, or may be machined smooth and lends itself easily to customizations.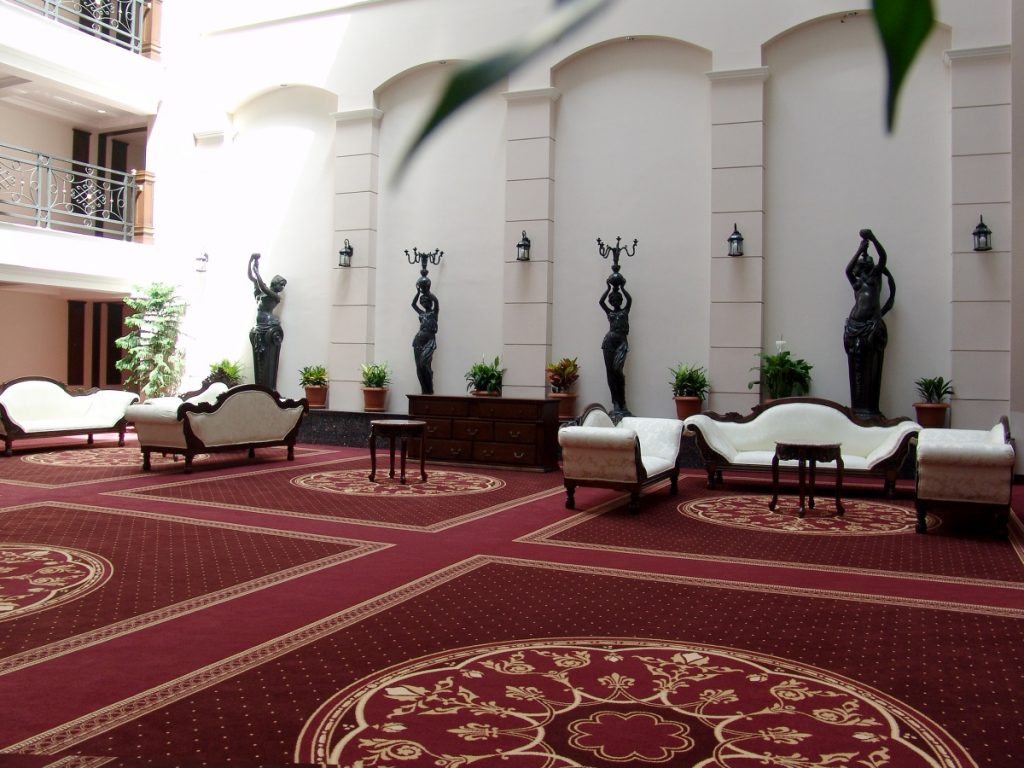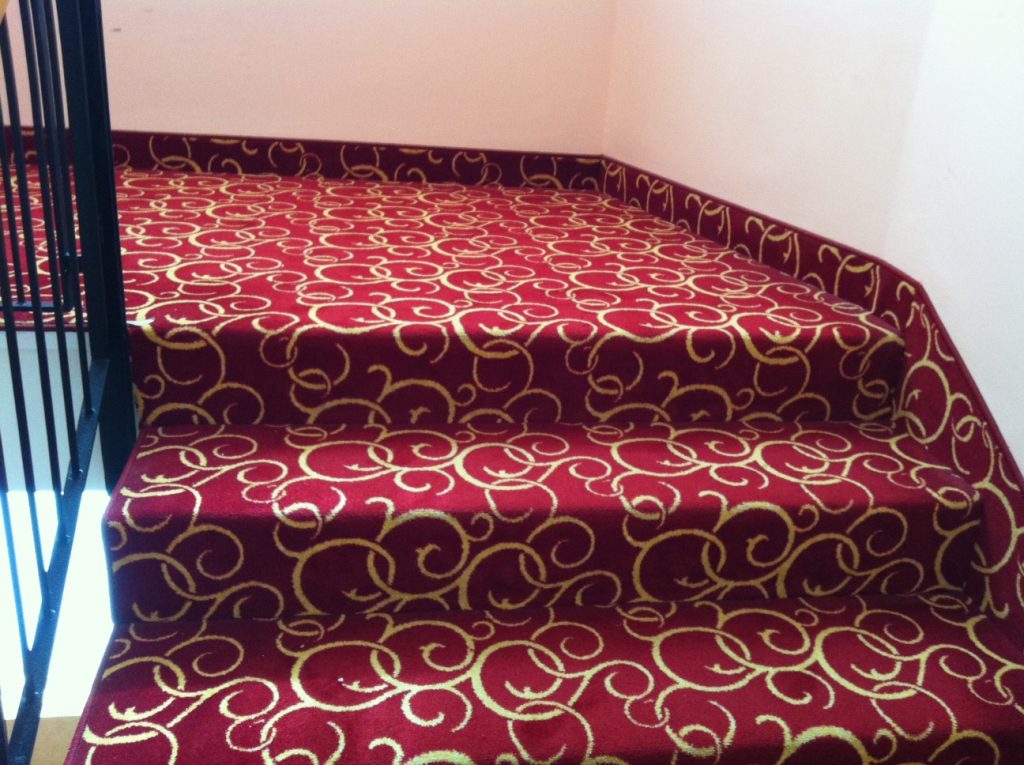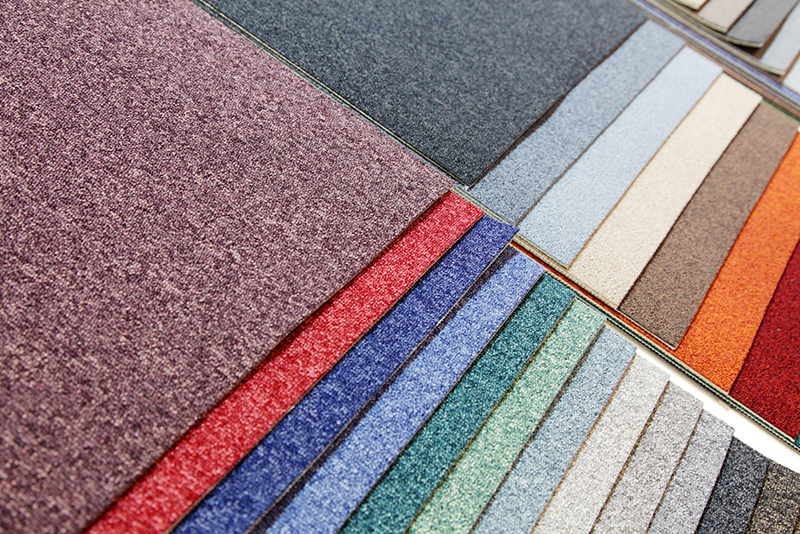 Carpet cleaning
The most important action to keep clean the carpet is sucking it with a carpet cleaner every day. It is also essential to wash, sanitize and remove stains from the fabric with an annual, semi-annual or quarterly, depending on the transition that takes place on the same.
RESIN FLOOR
The resin flooring is durable and easy to clean and also allows very decorative solutions, thanks to the wide range of variants and finishes. The synthetic resins are liquid compounds consist of a precisely resin, epoxy, polyurethane or methacrylic and a hardener.
These floors are monolithic, ie ensure perfect continuity of the coating, solving the problem of cracks where dirt and bacteria lurk.
They are also resistant to wear and resistance to acid attack, have different degrees of porosity and permeability to liquids and water vapor and may therefore be waterproof when needed.