Anversa degli Abruzzi Italy, is situated in the heart of the Gorges of Sagittarius, nearly 700 feet high, at the intersection of the National Park of Abruzzo and the Maiella. Here nature has etched its signature in the stone letting Anversa in the circuit of the most beautiful villages in Italy.
What you can see on arrival is the profile of a village dotted the roofs of houses clinging to one over the other that seem to give themselves courage on the peak of a stunning cliff that opens beneath them.
Walking around Anversa means getting lost in its maze of streets: narrow lanes and courtyards that combine hidden squares and subways arc.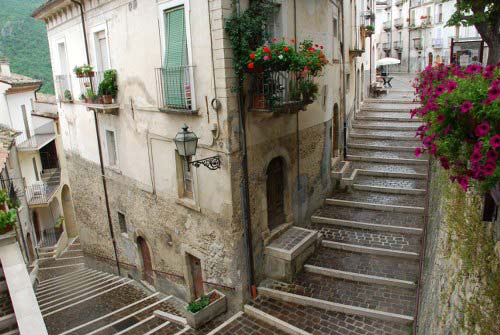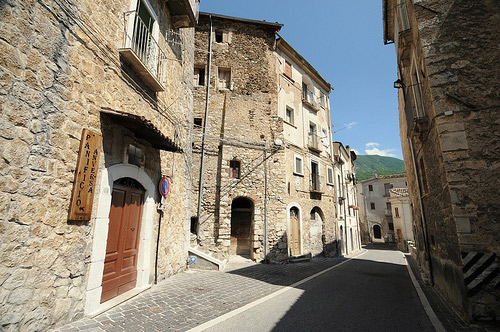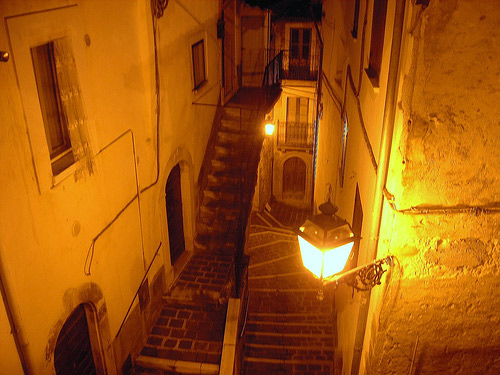 There is also the Botanical Garden of the Springs of Cavuto established in 1996. It is accessed by a descent from the same town who is the managing body together with the WWF and the province of L'Aquila. The garden has nursery irrigated  by Sagittarius and Sources Cavuto. These also feed a generating station.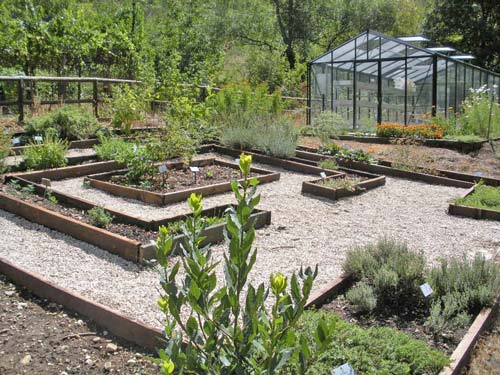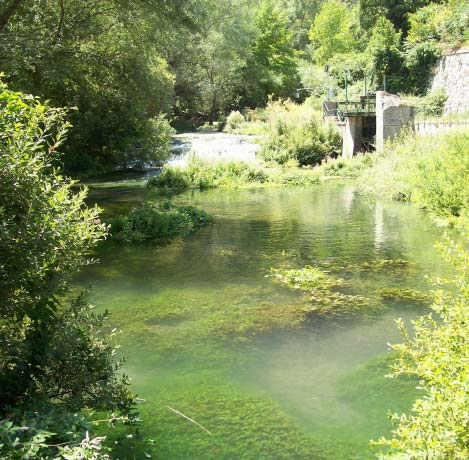 The sixteenth century was the heyday for the town y which draws more wealth herding wealth economy and trade. The most important weapons makers build palaces for themselves solid and well decorated lavish funds to make more and more beautiful churches and public buildings. The Literary Academy of  Asleep in Anversa draws scientists, artists and humanists. In the twentieth century the population suffers a sharp decline in population due to large migration flows mainly to the Americas. At the entrance of the deep  and spectacular Sagittarius gorges, Anversa has always attracted the curious travelers, including the world-famous designer and writer Edgar Lear, the Dutch engraver  Escher and our  d'Annunzio who set one of his masterpieces: "The light under a bushel". Shrouded in mystery is the coat of arms of Anversa: two serpents twining around the auction of a compass; symbols found in many ancient portals, and perhaps signs of the spirit of anversani rational and concrete (the compass) and a bit esoteric and mysterious (the snakes). The interpretations have been many, anyway, there is no visitor arrivals here without giving a personal interpretation.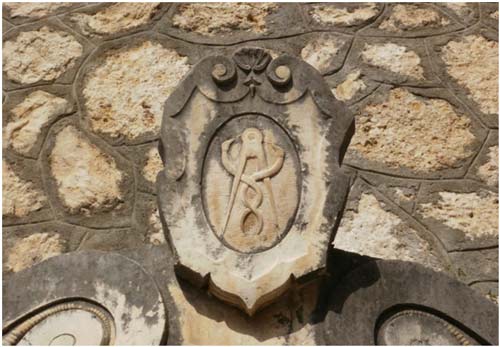 Another mistery  for Anversani is linked to the mysterious door  in Via Creduta, of 17th century, a magical portal.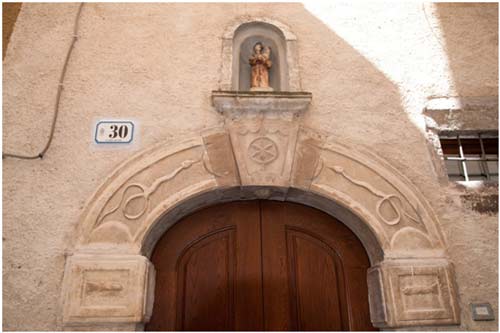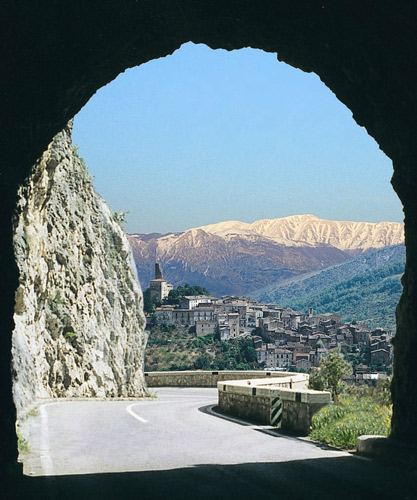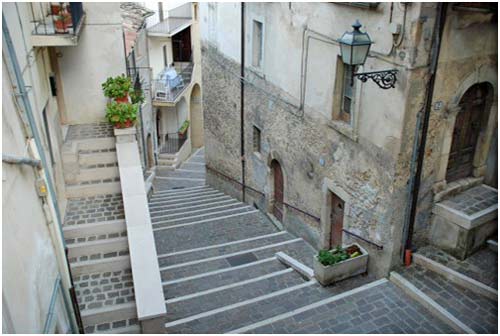 This is the land of the Marsi, of that "Marsus" magician snake charmer, evoking rites of initiation into esoteric medieval flavor, but it is also the land of shepherds, old pots and producers of sound toys and whistles such as clay "magic flutes" back to a fairy-tale dimension.