Created from scratch by its owner, this French farmhouse opens its doors to those who wish to rediscover the magic of the land, the animals and respect for the environment nestled between sea and the mountains in Saint Jeannet, in the heart of the French Riviera.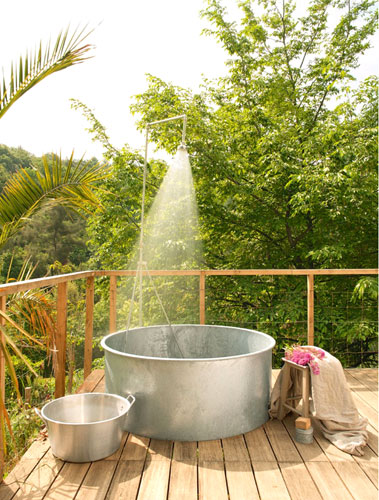 Graine & Ficelle is a luminous farmhouse transformed into a charming bed and breakfast by the owners, set in the countryside available to accommodate guests. After three years to complete, the property also accommodates visits to the farm for school children, with a myriad of activities and workshops. The 2,798 square foot (260 square meters) house is spacious and bright, with few elements and infusing an aged look throughout.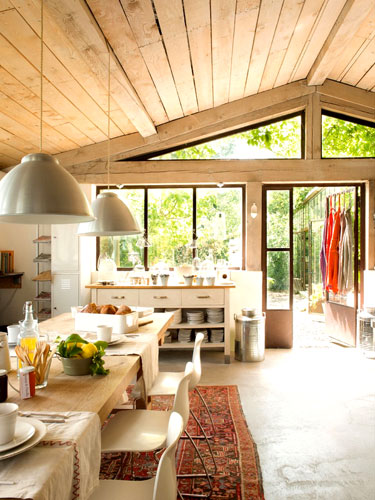 The home was decorated with furnishings belonging to the owner's family in wood and iron, sofas with linen covers, neutral hues and soft materials. The home features a large double living room, office, kitchen with cellar and four bedrooms, one of which is independent with its own kitchen and access to a private garden, all featuring their own sumptuous bathrooms. The guest rooms open onto the garden with spectacular views over the valley and the sea where guests are served a gourmet breakfast. Emphasis was placed on the 700 square foot kitchen, at the heart of the owner's passion, to bring in all the delicacies from the garden.