As summer has passed us, some of us are still experiencing some warm weather! We couldn't pass up this stunning Pool House that instantly caught our attention. Designed by Musso Design Group, this Athens, Georgia pool house is a sight to see. The challenge was to create a very spacious pool house located on a 63-acre property.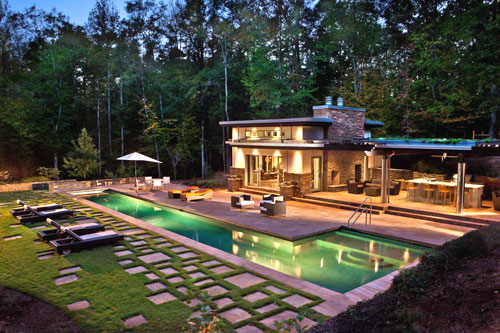 Pool houses come in various looks and styles, but this particular pool oasis needed to feature cutting edge environmental building and design. From the lounging space with eco-friendly design, the geothermal pool heating, to "green" rooftop covered in native plants, this pool house much more than meets the eye. Dive into this one-of-a-kind design by Musso Design Group and see why they have been continually praised for their fantastic work.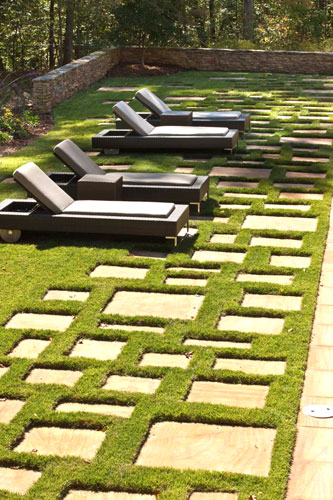 An exterior look at this pool house brings cutting-edge design to a new level.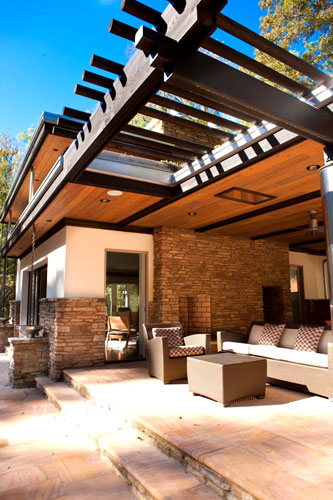 Internal flair outside. French doors, comfortable seating, an a breathtaking view.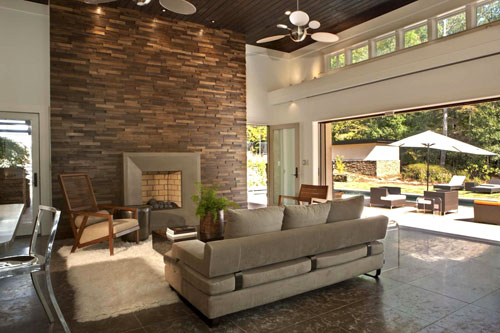 Featuring a wide open view of the pool, this indoor seating area provides an outdoor/indoor experience.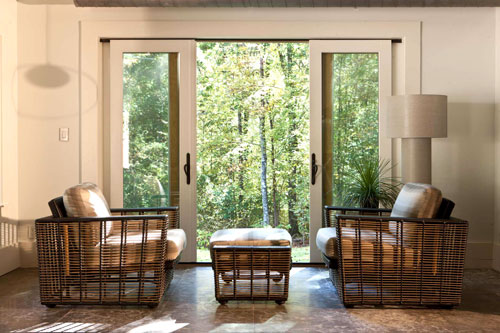 With plenty of space, a covered patio provides a more sociable area for gathering.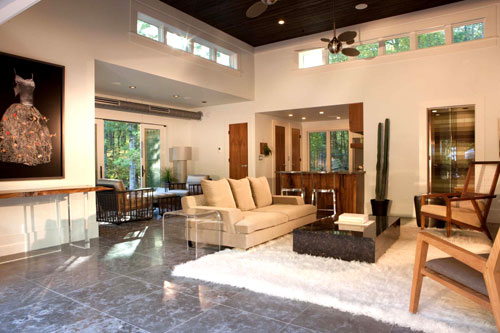 Fans and peek-through windows appear above this room to provide natural lighting.