The hotness sometimes does not relieve only by air condition. Here some strange and less practical solutions but with a guaranteed result to avoid the hotness. Here the bed under water: a bedroom constructed under water with a breathtaking view of the flora and sea fauna.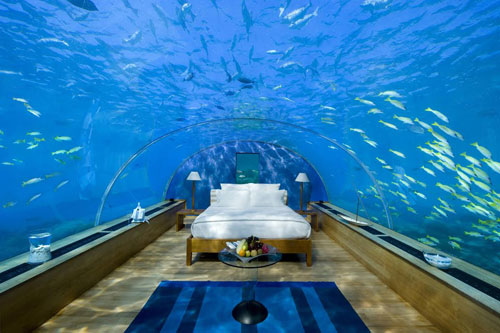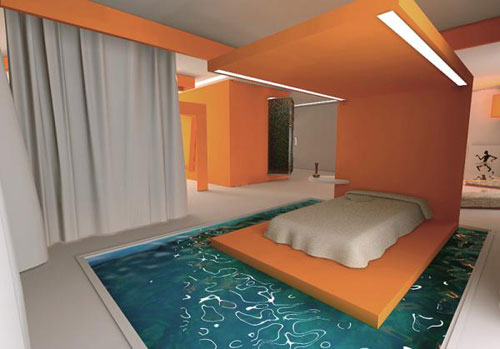 A fortress in your bedroom with a "moat" is the solution for the most hot nights: a jump in the night and the hotness will pass by immediately.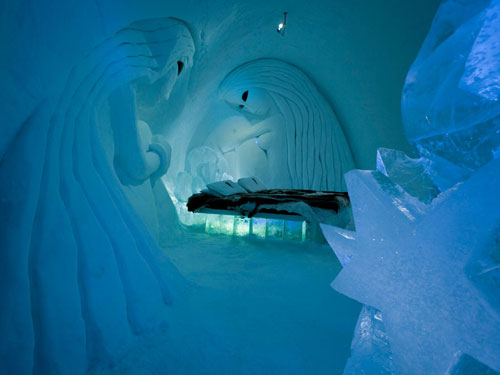 If you really cannot sustain the hotness, you would have to try this bedroom completely constructed with ice. Here won't be the risk to sweat.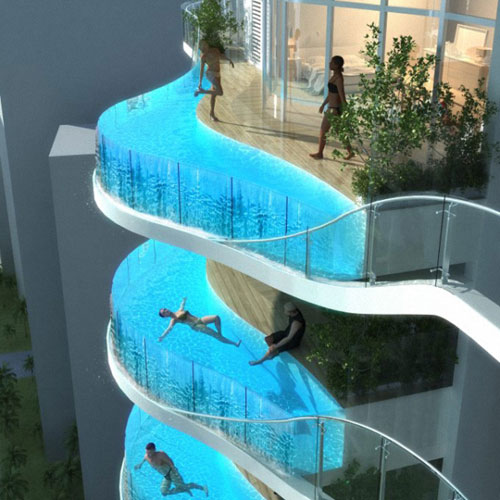 Another solution for avoiding the hotness is to construct the balcony as a pool. This project has been made by Indian Architects: is there a better way to avoid the hotness by leaving the house and stay directly on this balcony?