Carunchio during the period of Corpus become an attraction for the entire region and for emigrants who are returning to attend the celebration of Corpus Christi and its Flower Festival.

True highlight of this festival, unique in Italy for construction technique, which consists in creating road themed designs Eucharist and religious, made, and here are all the originality and charm of the event, with chopped petals and leaves, not treated by any chemical agent, preservative or dye.
It 's always been the tradition to decorate with flowers, altars, sheets and blankets the strret on which the procession of Corpus Christi passes, tradition that during the time, became from simple folk custom in sublime art form.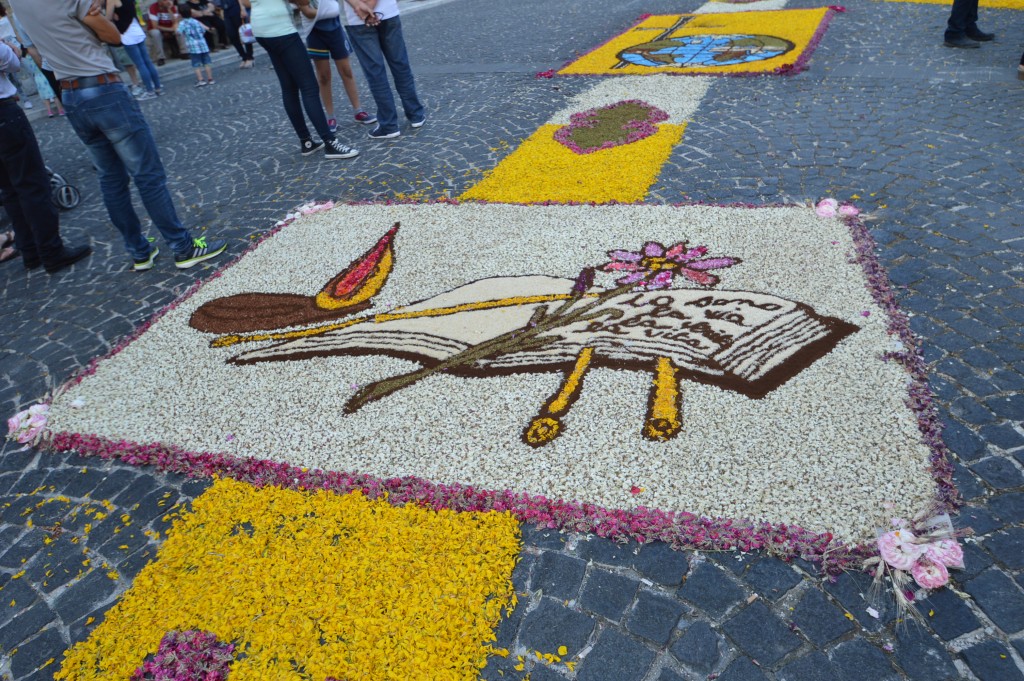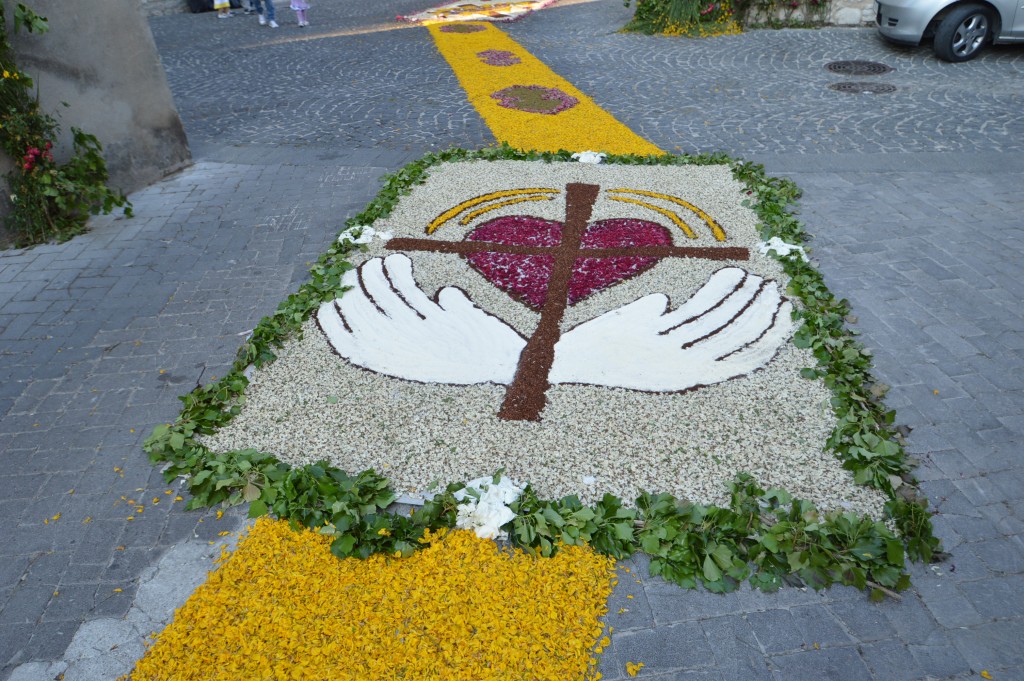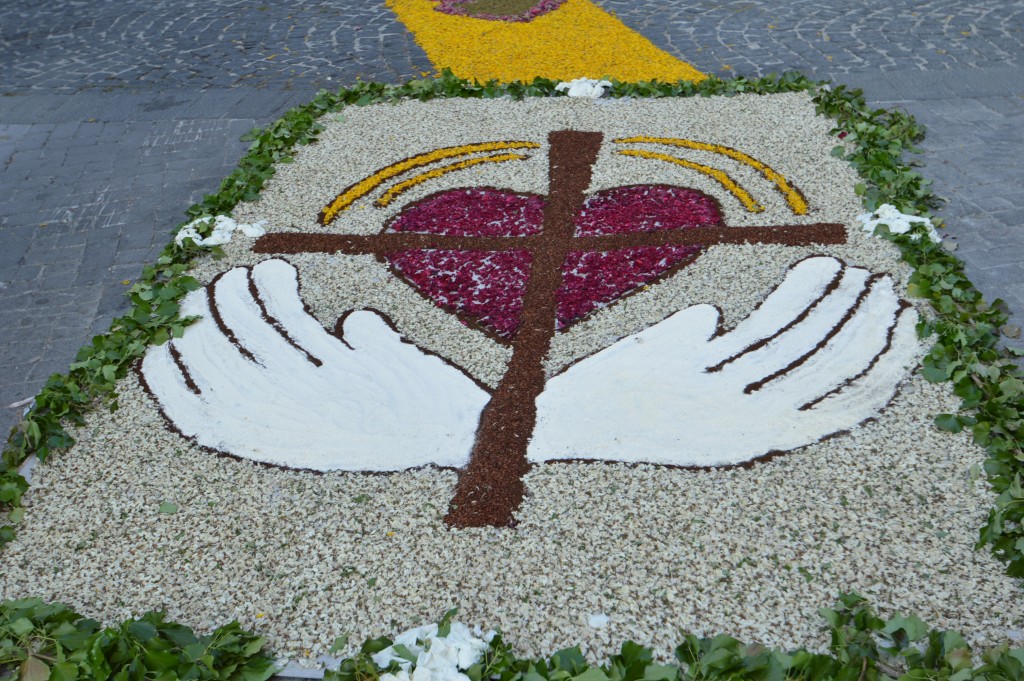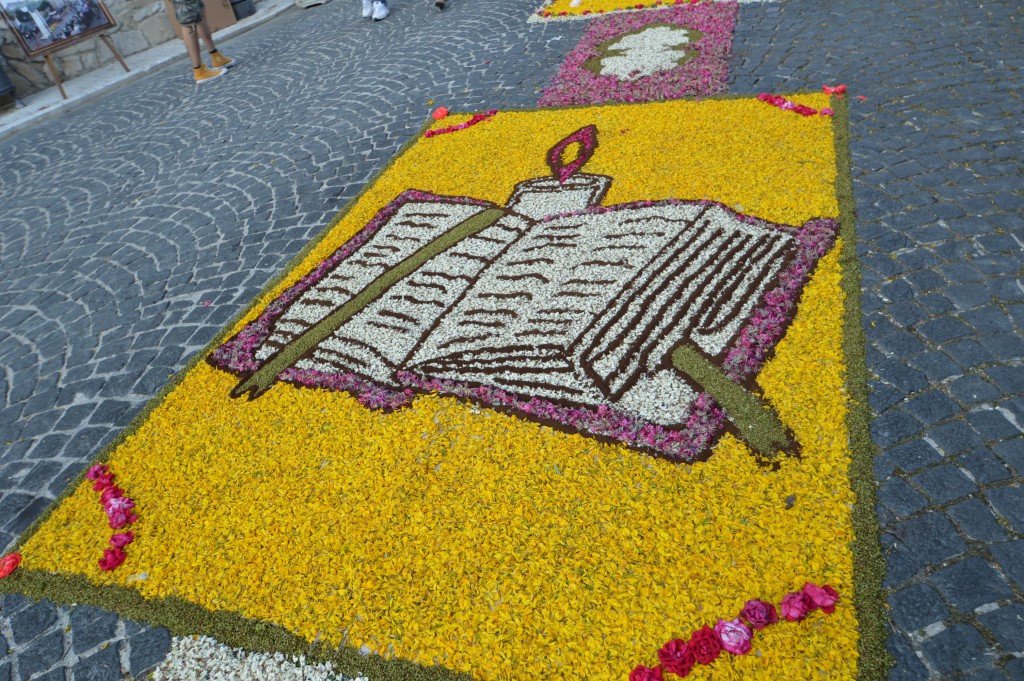 From flowers thrown together on the pavement we pass gradually to the exclusive use of petals and evergreen leaves, with which making carpets and paintings reproduce scenes from the New and Old Testament.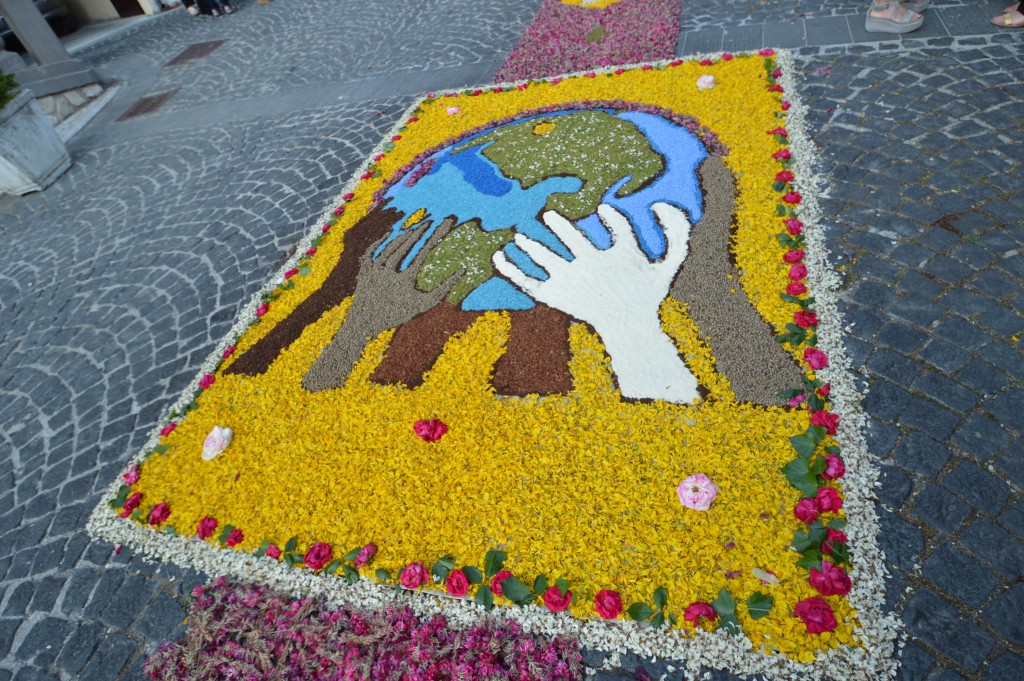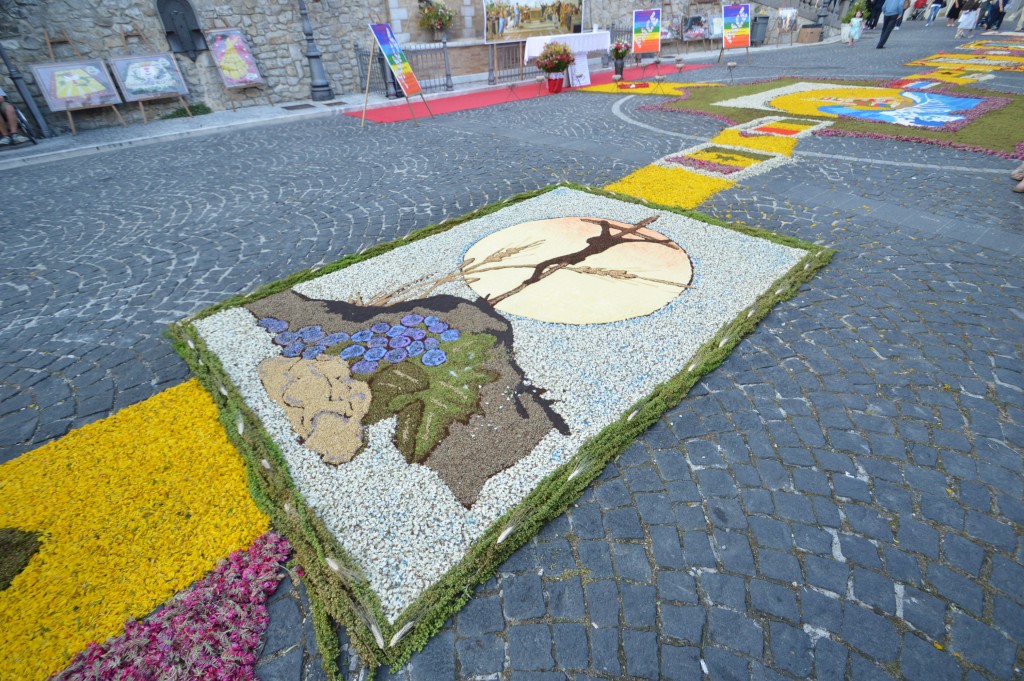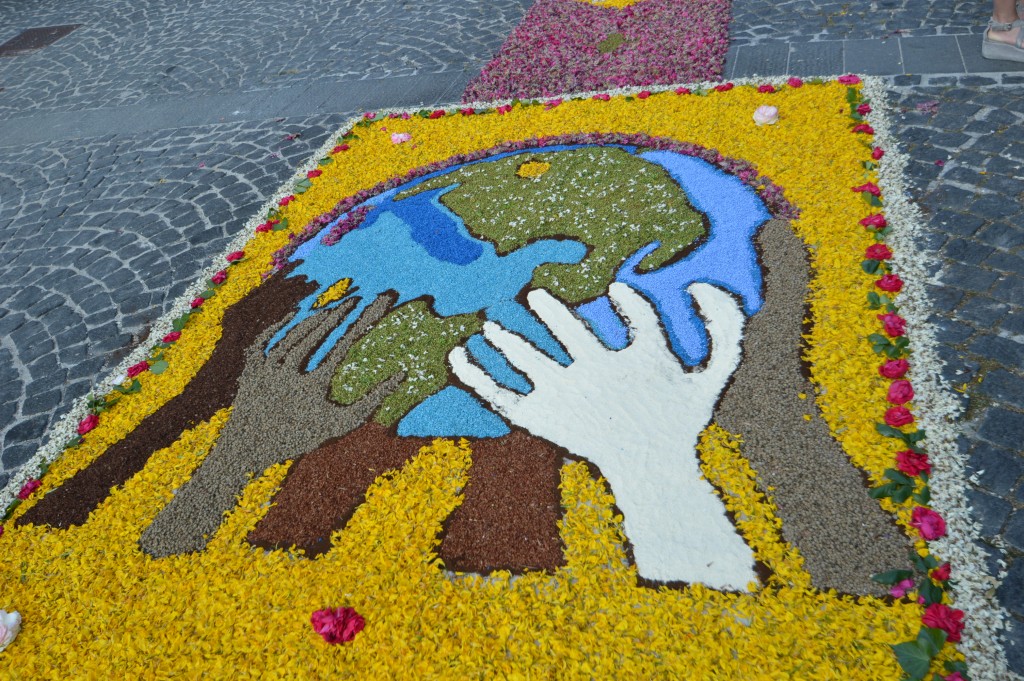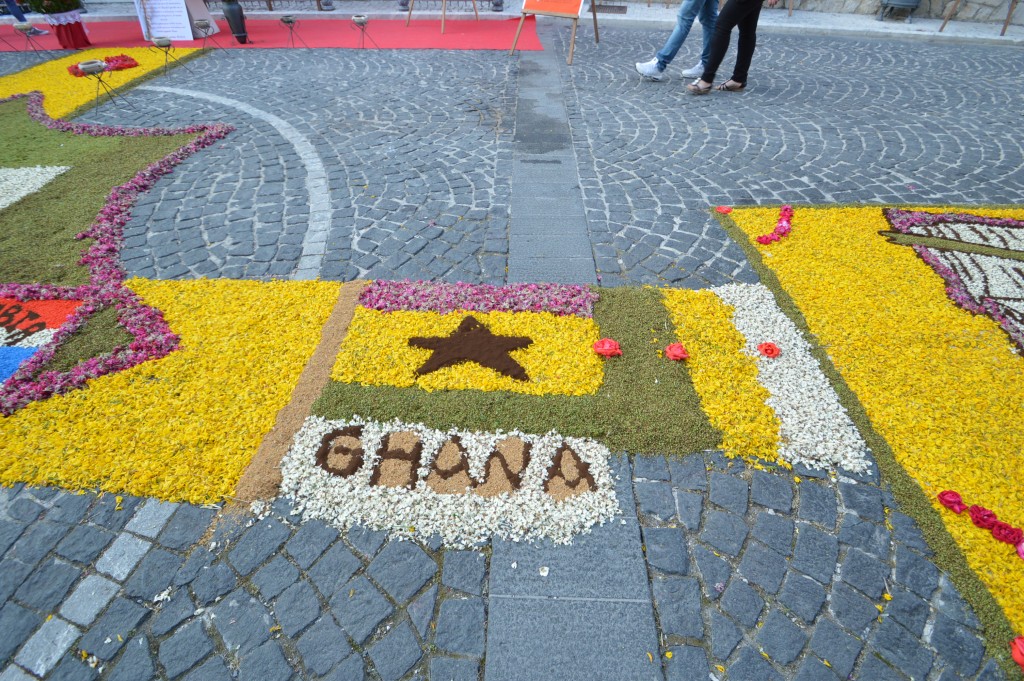 The operators work for several days before the anniversary in order to ensure a successful outcome to the event.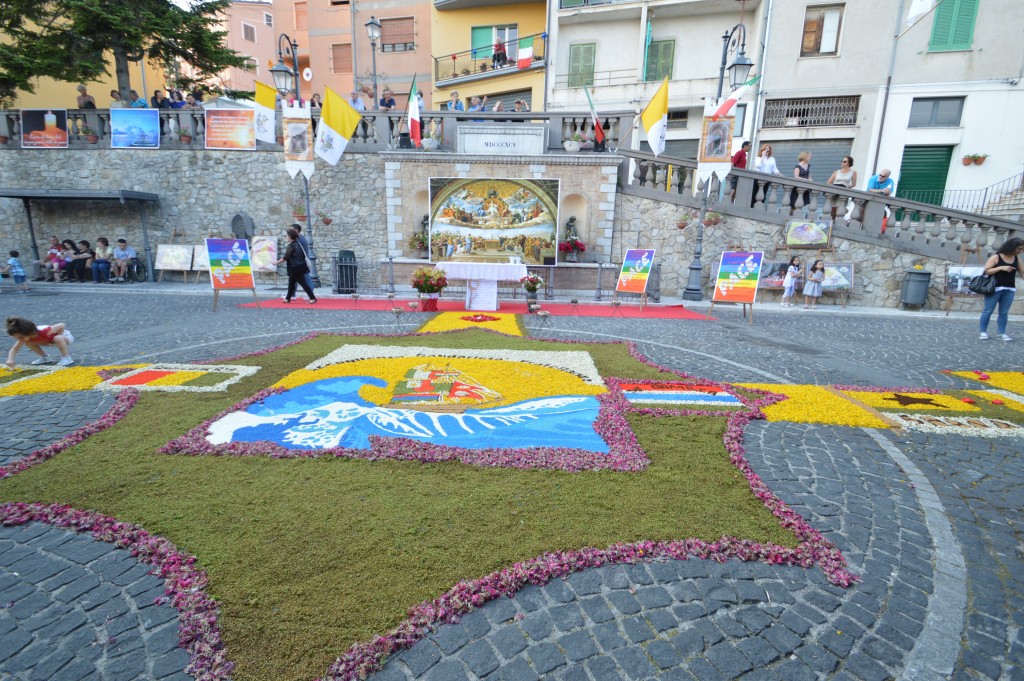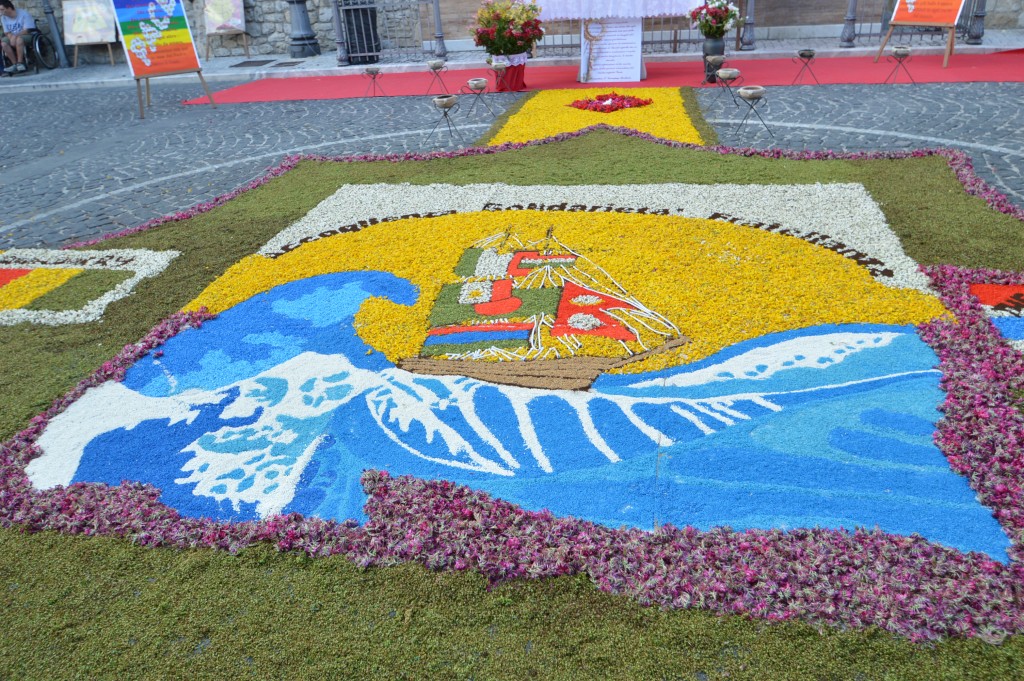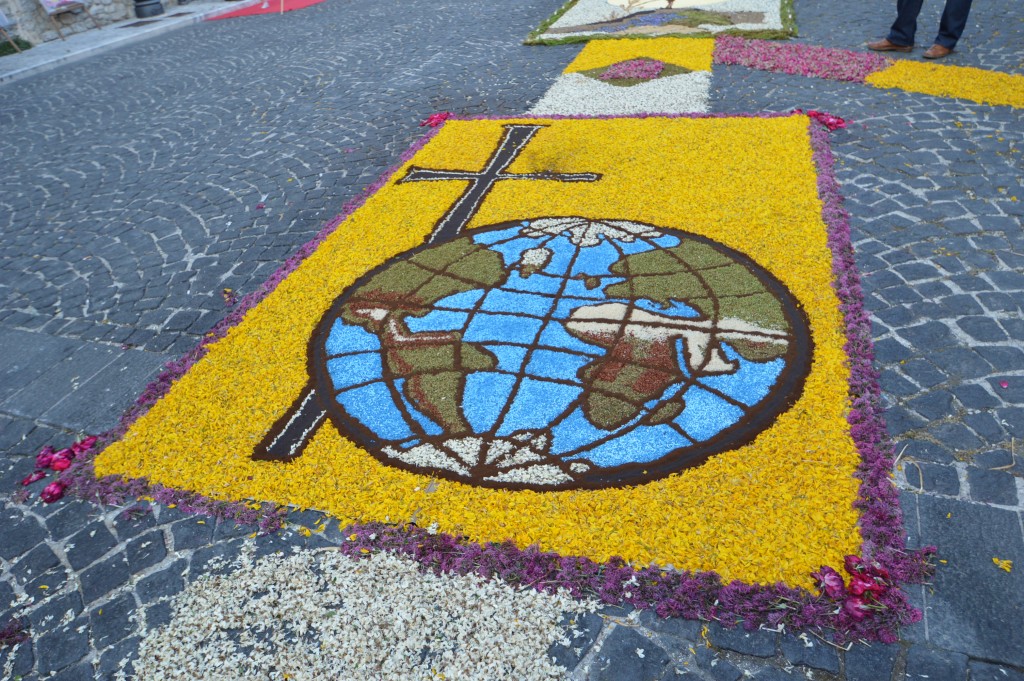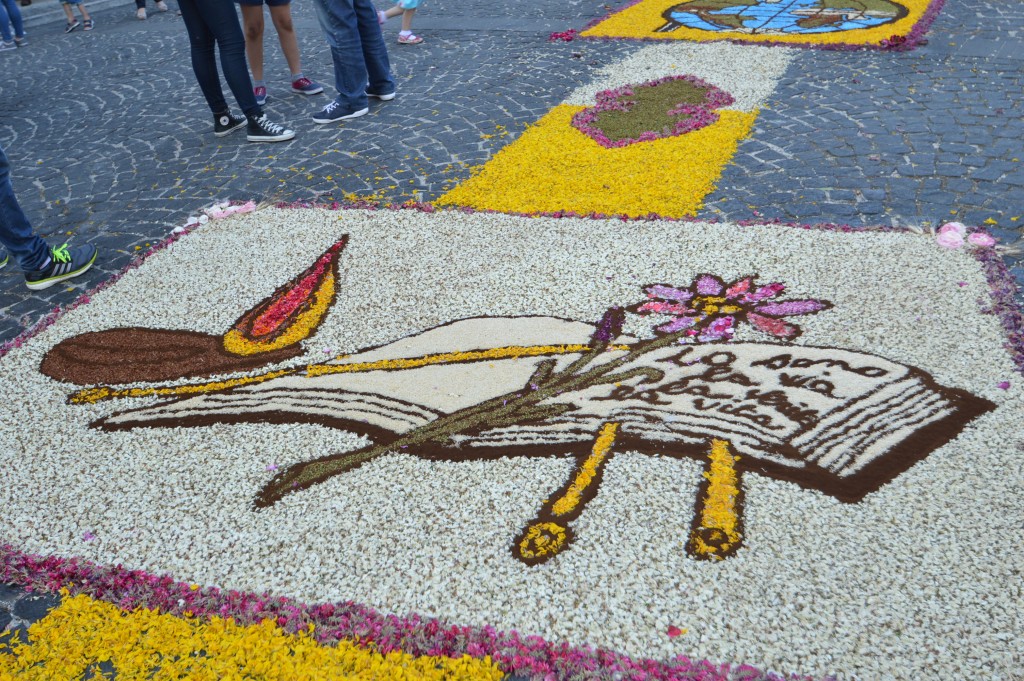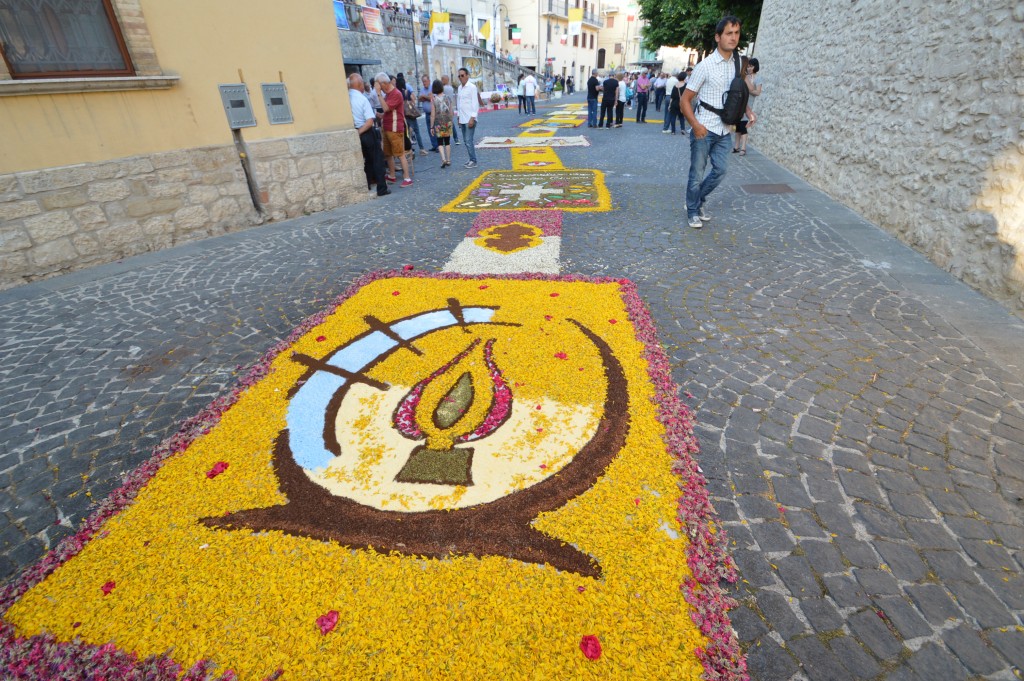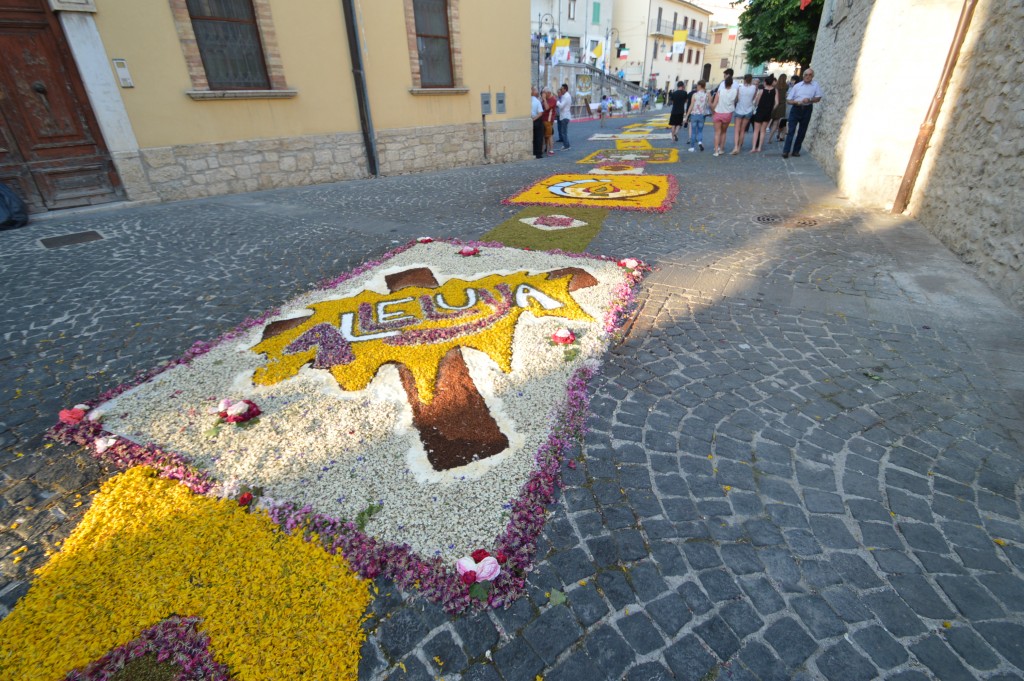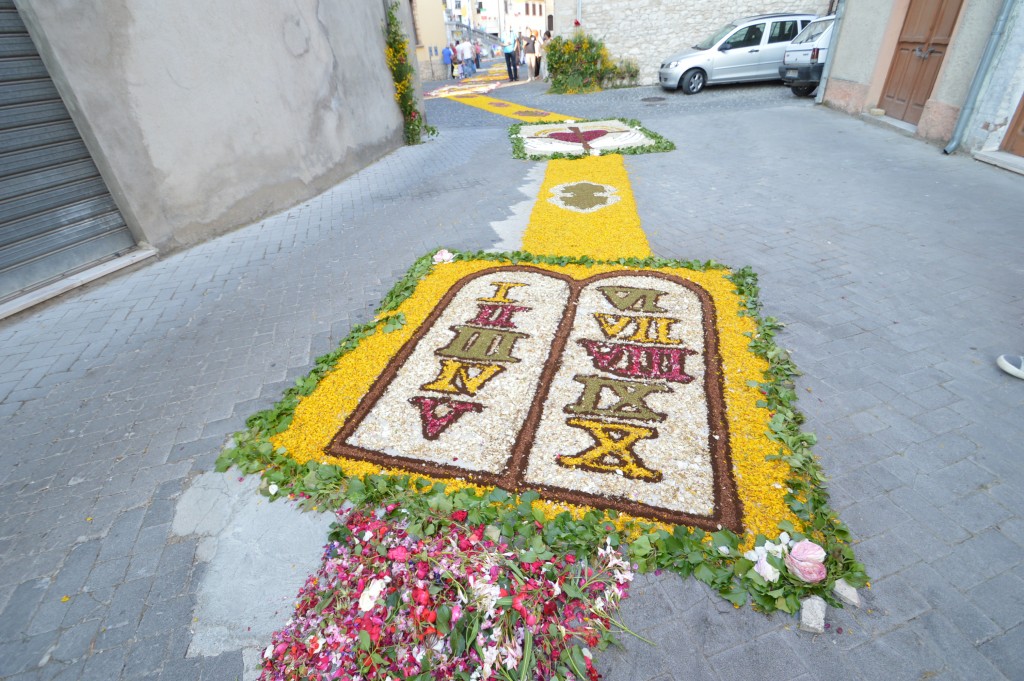 The purpose of the event is essentially to keep alive, through the paintings of flowers, the deep religious faith towards the Eucharist and the cultural prestige, but also want to spread new meaning and artistic content of friendship between peoples.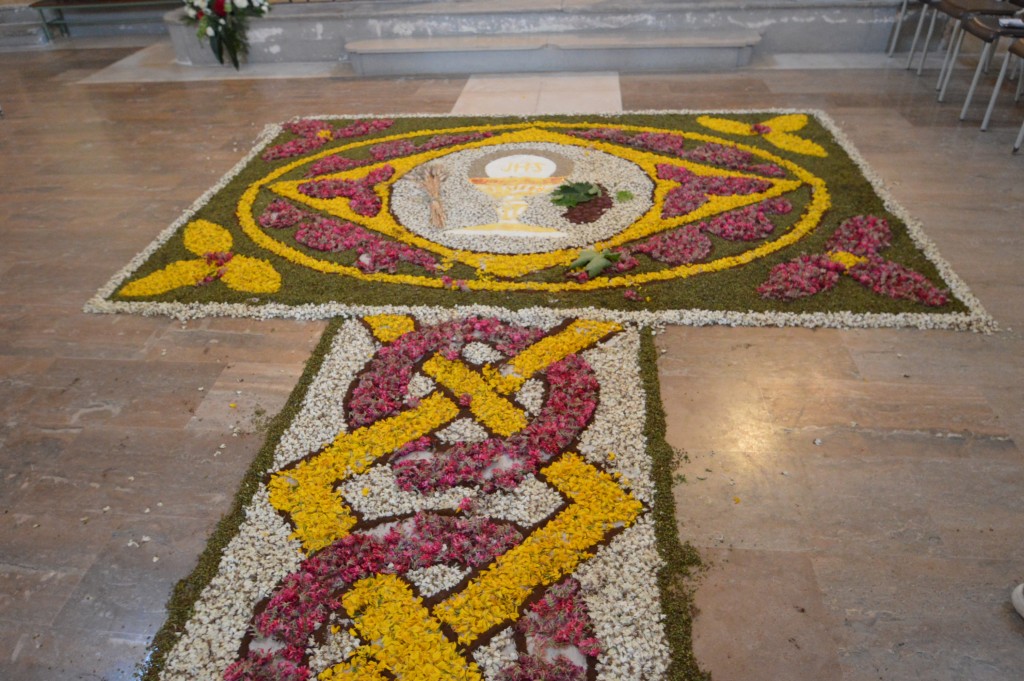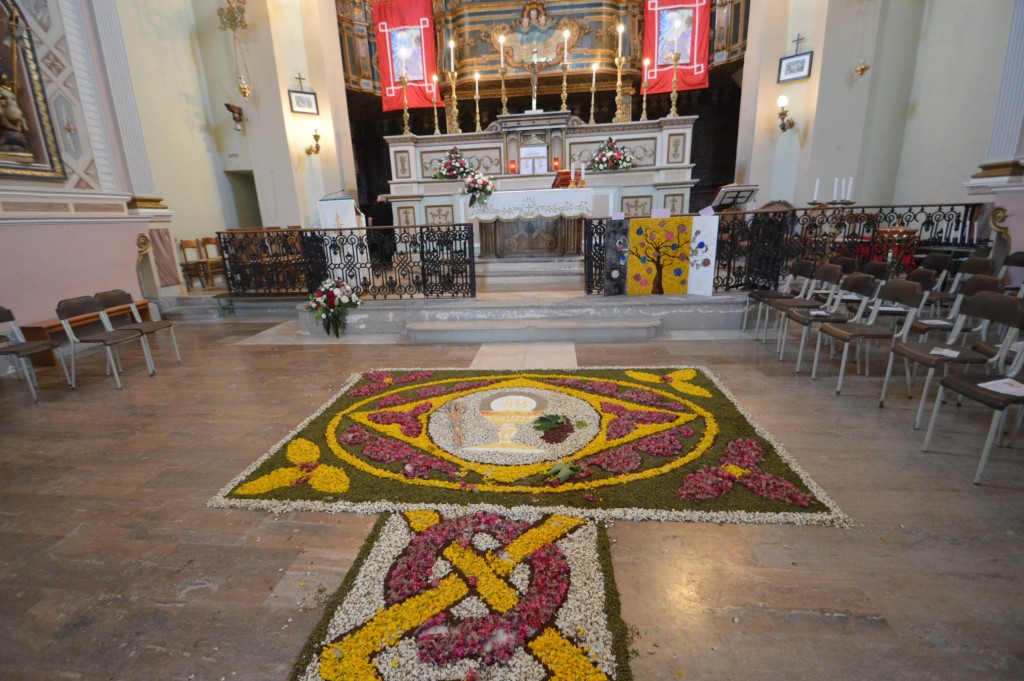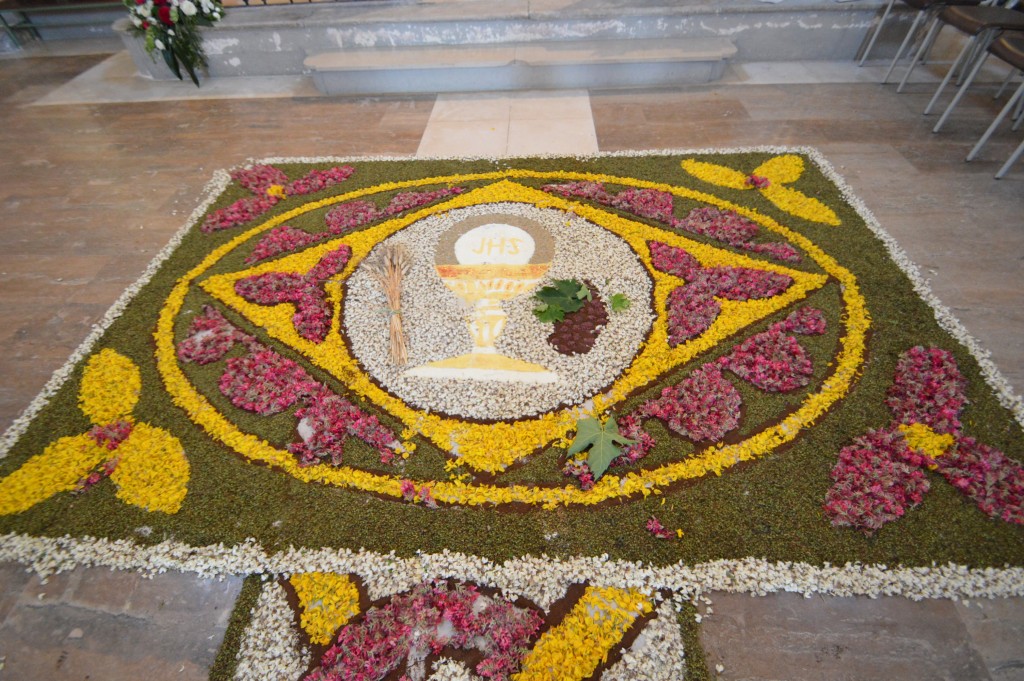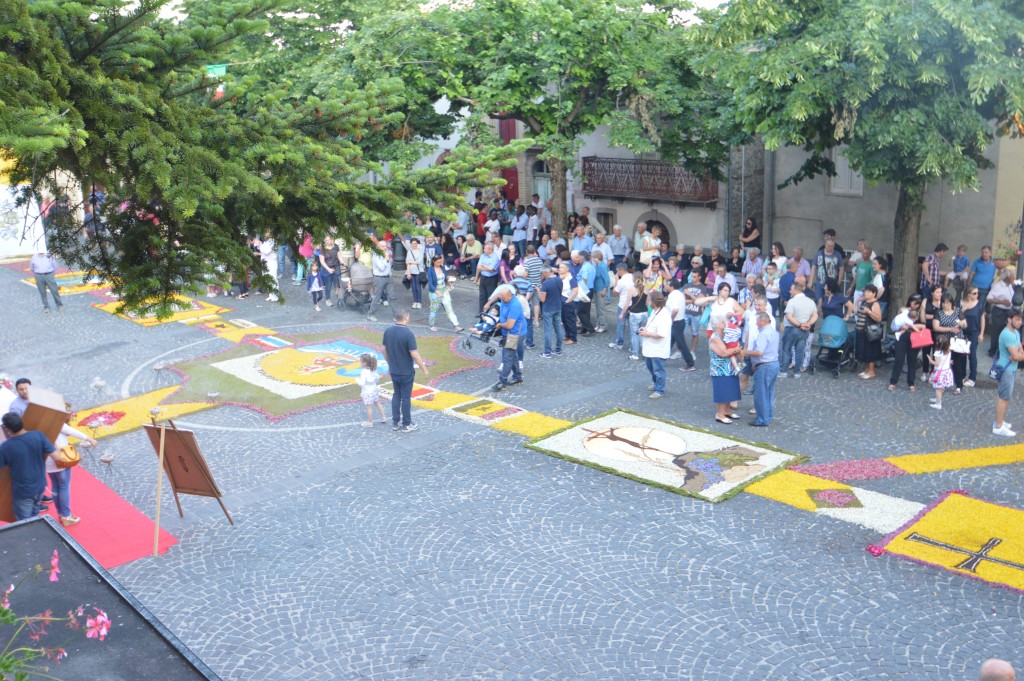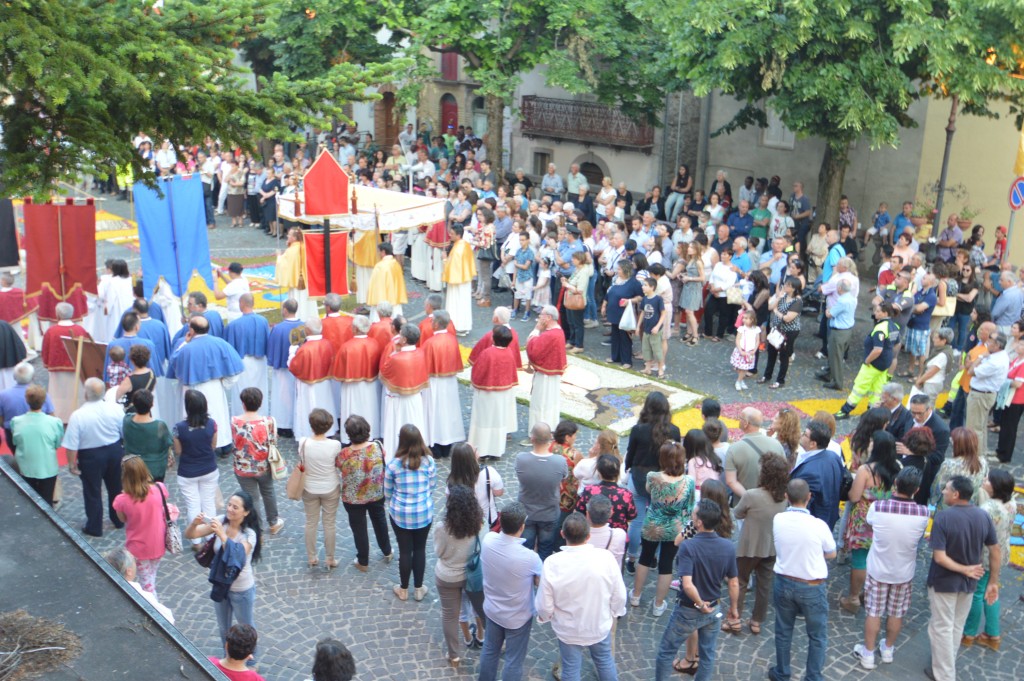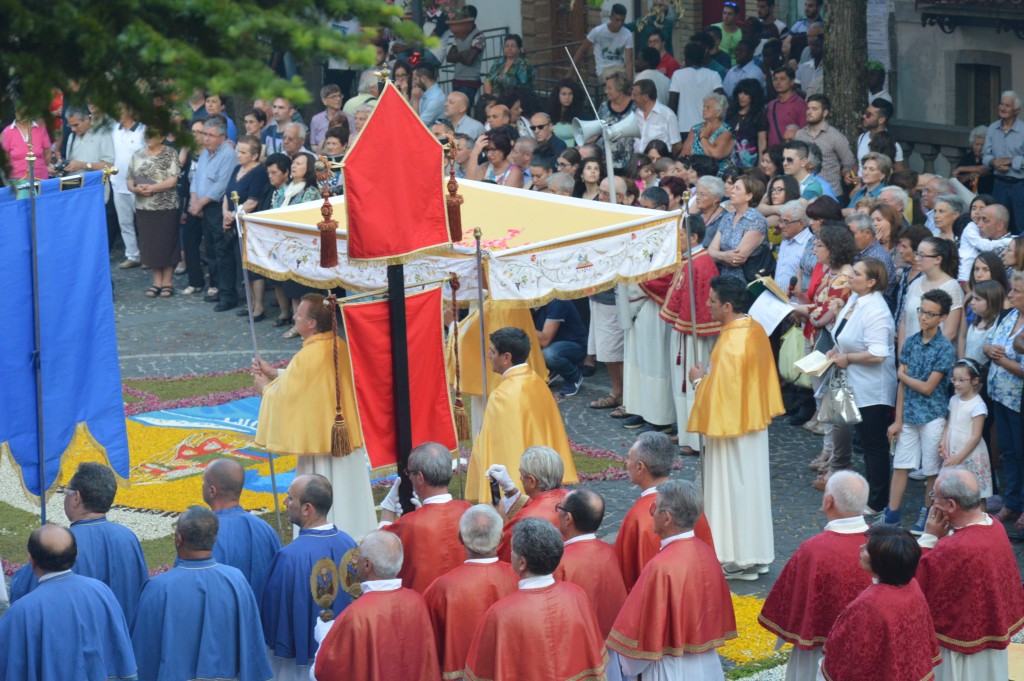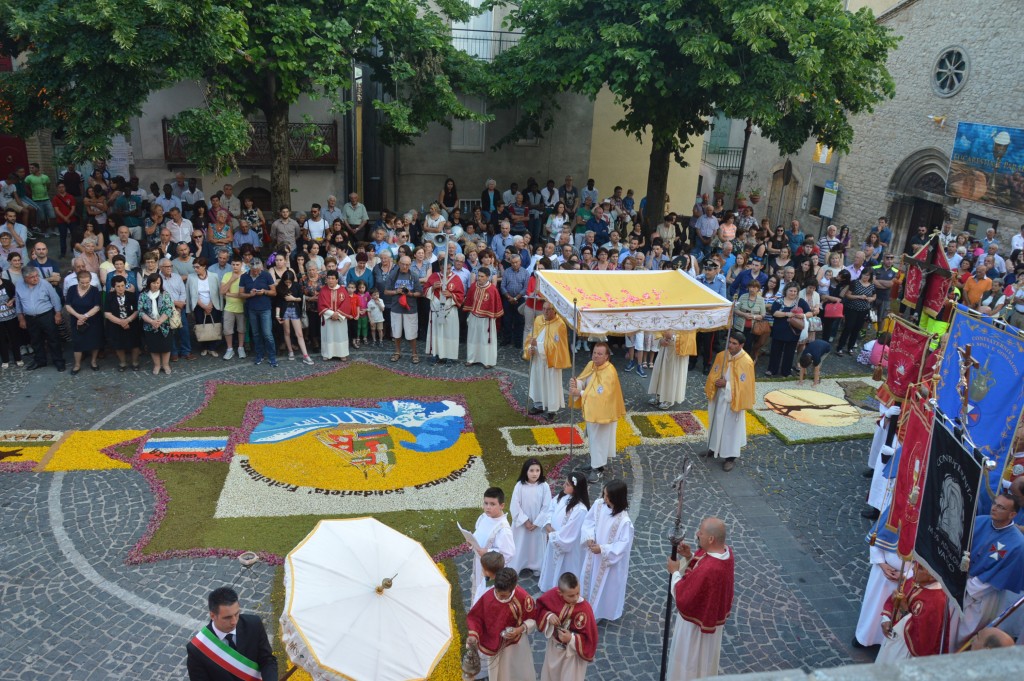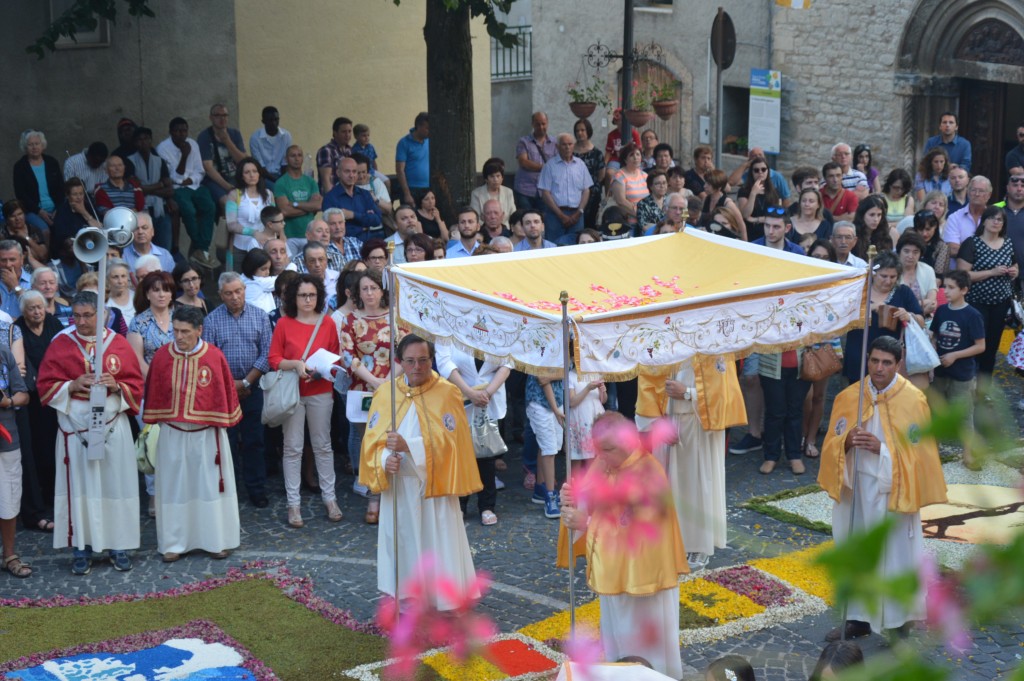 Infiorata takes a few hours, from morning until late afternoon that is the truly collective moment where a large number of people work with great enthusiasm and patience.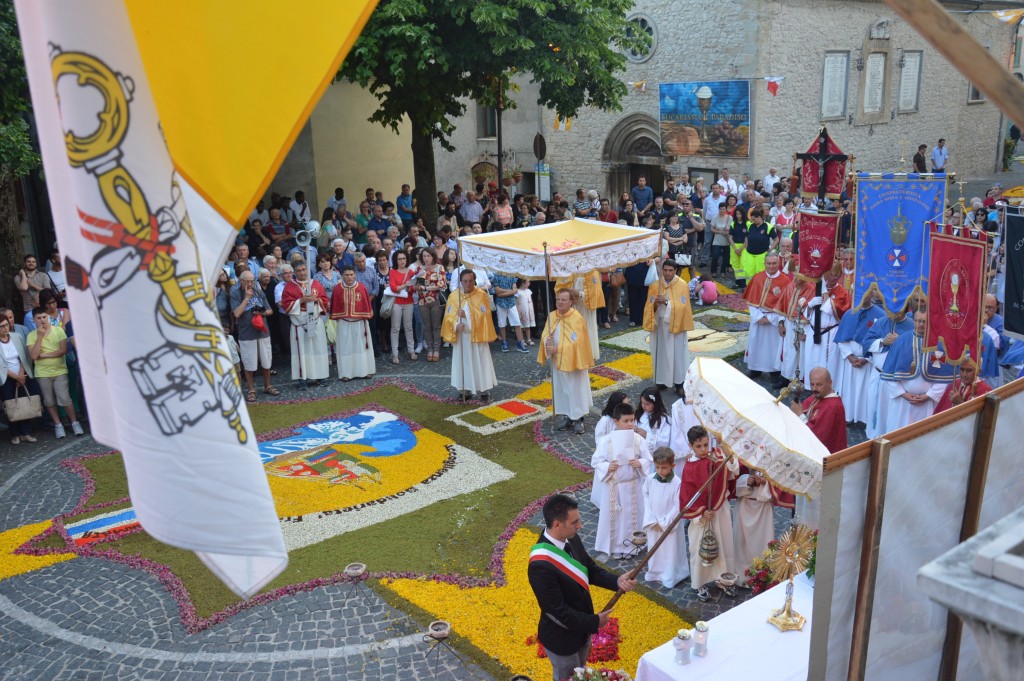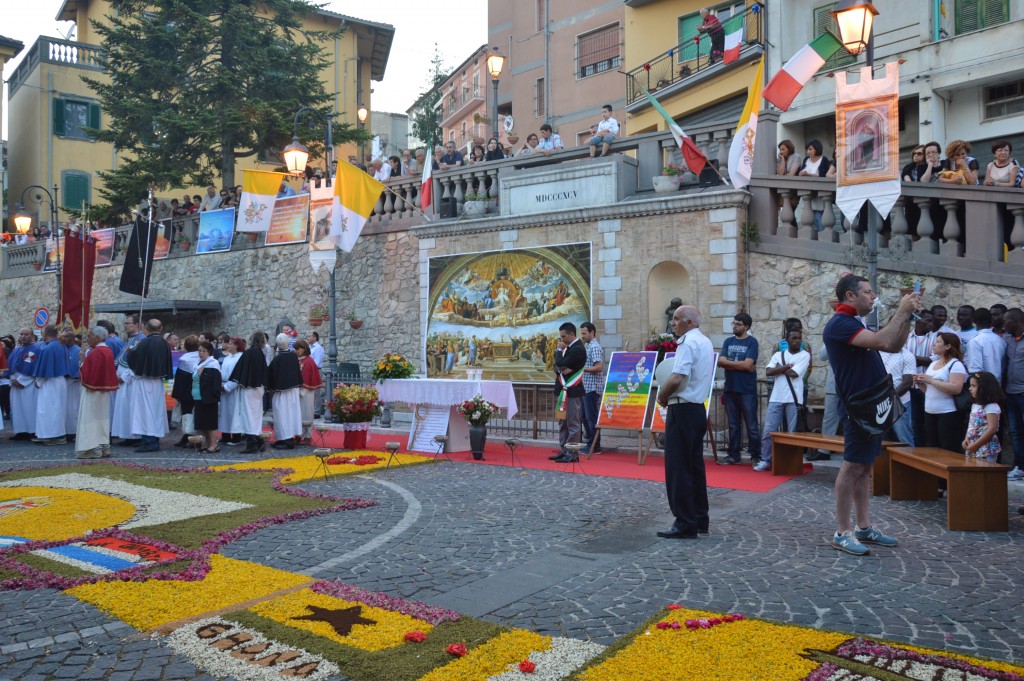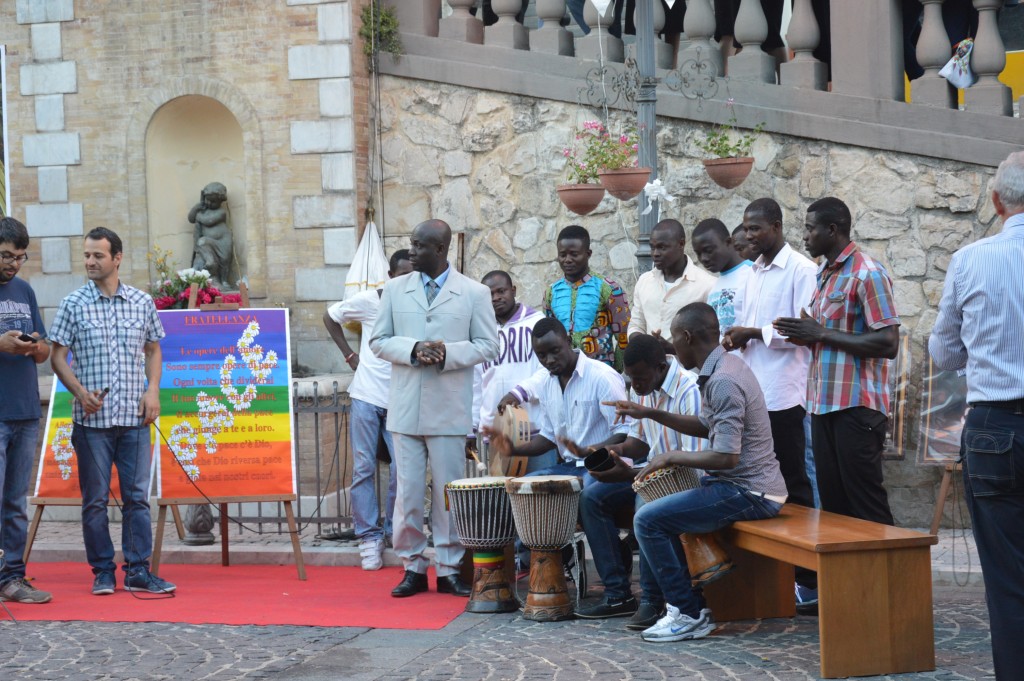 The flower as well as being the raw material of Infiorata, is Feeling, Emotion and Mood. Is this a successful event to which anyone can contribute, therefore the organization invites all to participate in it, sure to offer, cultural, civil and religious solidarity.