Italy is one of the leading countries in fashion design, alongside others such as France, USA, Great Britain and Japan. Fashion has always been an important part of the country's cultural life and society, and Italians are well known for their attention to dressing-up well; "la bella figura", or good impression, remains traditional in the Italian way of living.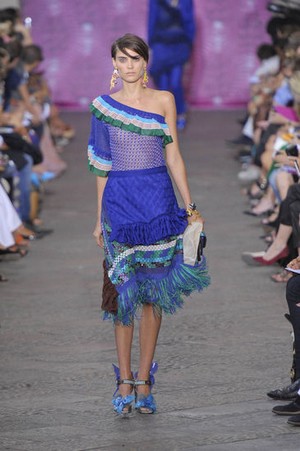 Italian design became prominent during the 11th-16th centuries, when artistic development in Italy was at its peak. Cities such as Venice, Milan, Florence and Vicenza started to produce luxury goods, hats, cosmetics, jewelry and rich fabrics. During the 17th-early 20th centuries, Italian fashion lost its importance and lustre, and Europe's main trendsetter became France, with the great popularity of French fashion; this is due to the luxury dresses which were designed for the courtiers of Louis XIV. However, since the 1951-53 fashion soirées held by Giovanni Battista Giorgini in Florence, the "Italian school" started to compete with the French haute couture, and labels such as Ferragamo and Gucci began to contend with Chanel and Dior. In 2009, according to the Global Language Monitor, Milan, Italy's center of design, was ranked the top fashion capital of the world, and Rome was ranked 4th, and, despite both cities fell down places in subsequent rankings, in 2011, Florence entered as the 31st world fashion capital. Milan is generally considered to be part of the "big four" global fashion capitals, which, aside from the Italian city, consist of New York City, Paris and London; occasionally, the "big five" also includes Rome.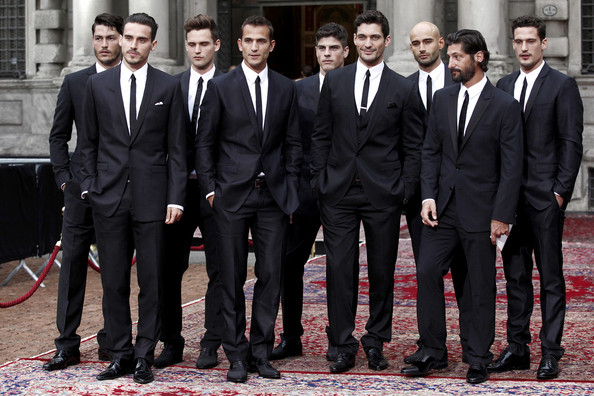 Elegance is in the Italian blood, and most Italians would unhesitatingly give up comfort in order to achieve it. Italy is a nation that cherishes outward appearances. Yes, it is great if you have a good heart, but Italians would expect you to have well-groomed hair, an impeccable sense of dressing and a really neat pair of shoes besides. So it is no wonder that some of the world's best sartorial artists are from Italy.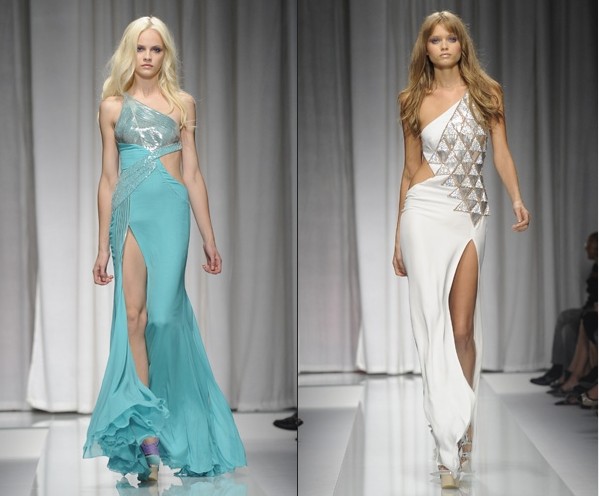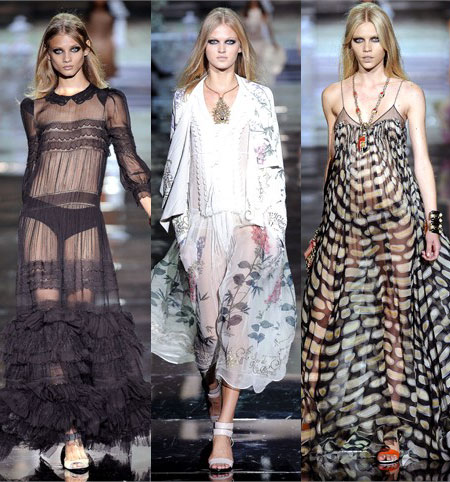 Demonstrated by the doublecloth wool textiles of Simonetta as much as the brilliant kaleidoscope knits of Missoni and Caprese-manufactured "Pucci" prints, the textiles of Italy have been as relevant in the last fifty years to the success of the country's commerce as they were in the fourteenth century, as embodied by the scarlati1 wools of Venice, the twelfth-century Florentine feronnerie,2 and even the Renaissance-reminiscent velvets of Mariano Fortuny in the 1920s and '30s. Italy boasts the invention of eyeglasses, or roidi da ogli, as early as 1300, and currently promotes the largest conglomerate of licensed designer sunglasses worldwide. Italian manufacturers are undeniably responsible for some of the most professional and refined leather and fur craftsmanship of the twentieth century; Trussardi and Furla, both family companies founded in the early 1900s, are modeled after Italy's thirteenth-century calegheri3 guilds and promote the most coveted leather goods in fashion, while Fendi has been a longtime purveyor of intricately pieced and dyed furs, now to a nearly fiendish clientele.
Alongside a natural ability to reinterpret the artisanship of historic Italy, the design school of the last quarter century has exhibited a prolific capacity to modernize both image and product. Giorgio Armani became the face of gender equality and refined glamour with his unstructured men's tailoring and heavily built women's garments in the late 1970s. Miuccia Prada reinvented her family's then-staid company with high-end sportswear and pioneered trends toward technology-inspired minimalism by the early 1990s. Tom Ford re-created the nearly deceased Gucci company into an iconic brand name, promoting the house as the face of sleek modernity and an almost ruthless chic. With Milan and Tuscany as saturated production centers, and Venice, Rome, Sicily, and Florence as inspirational landmarks in the evolution of the Italian aesthetic, the growth and influence of Italian fashion is ever present and "Made in Italy" is one of the most recognizable stamps of quality and innovation in contemporary fashion.
Examples of major Italian fashion houses are:
Gucci, Armani, Emilio Pucci, Valentino, Prada, Dolce & Gabbana, Ferragamo, Roberto Cavalli, Trussardi, Versace, Krizia, Etro, Miu Miu, Laura Biagiotti, Max Mara, Fendi, Moschino, Missoni, Bottega Veneta, Benetton and Brioni (fashion), to name a few. Italy also is home to many fashion magazines, such as Grazia, Vogue Italia, Amica, Flair, Gioia. Other Italian accessory and jewelry brands, such as Luxottica and Bulgari are amongst the most important in the world.