… a speciality from Abruzzo!
This is one of the most characteristic meal of the Abruzzo's home country. This pan is a big ferric concave cape with a grip which utilizes the heat of the chimney.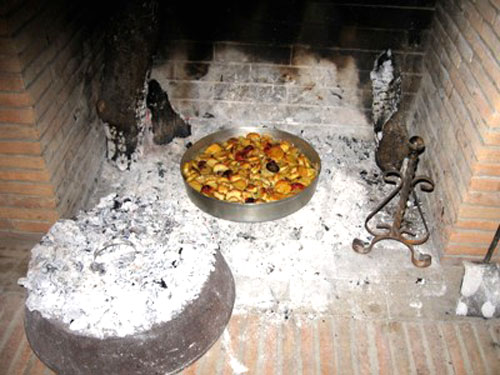 You have to put the meal to cook into a ferric recipient, to close it than with the pan and cover it with hot carbon and live coals. The cooking time takes about 2 hours. This assures an uniform cooking in conserving and exalting the flavour of the meat.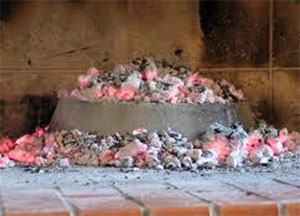 Ingredients:
• 1,2 kg strips of lamb;
• 700 gr. potatoes;
• A handful of Italian parsley;
• 2 cloves of garlic;
• 5 bay leaves;
• 1 dl. Extra virgin olive oil;
• Salt and Pepper.
Receipt:
Hash the parsley, the bay leaves and the garlic.
Wash and dry the meat.
Peel and cut the potatoes in big pieces.
Put all these ingredients into a ferric recipient.
Agitate all in order to get a uniform dressing.
Close the recipient with the pan.
Cover all with hot carbon and live coals on the fire of the chimney for two hours.
Serve as soon as cooked.