Fohla House, named for the original plant and leaf-shaped top that also resembles a flower is a project of Mareines Patalano. It is located on the Brazilian coast near Rio de Janeiro.
The villa is divided into six sections that radiate from the large atrium in the center of the residence.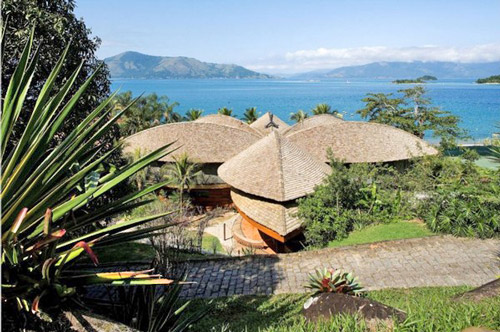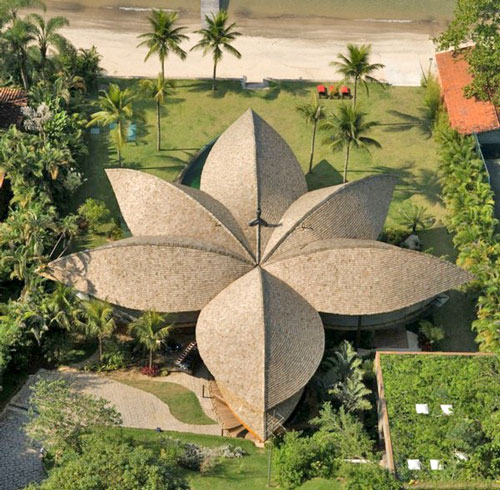 This stunning project sought inspiration in Brazilian indigenous architectures, the result of hot and humid climates such as the location of the house, Angra dos Reis, Rio de Janeiro. This beach home is covered by a giant leaf-shaped roof that protects every room in the house from the sun, as well as the spaces between them. These spaces represent the essence of the project, making it possible to interact closer with nature. The lighting of Casa Folha is quite remarkable, as hidden lights do much of the work of bringing out the home's true character at night.