Campania is a region in southern Italy. The region has a population of around 5.8 million people, making it the second-most-populous region of Italy; its total area of 13,590 km² makes it the most densely populated region in the country.  Located on the Italian Peninsula, with the Mediterranean Sea to the west, it includes the small Flegrean Islands and Capri for administration as part of the region.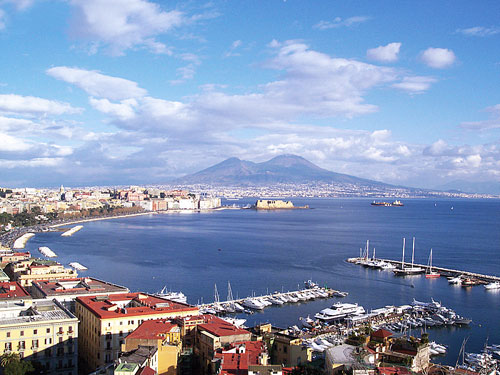 State:
Italy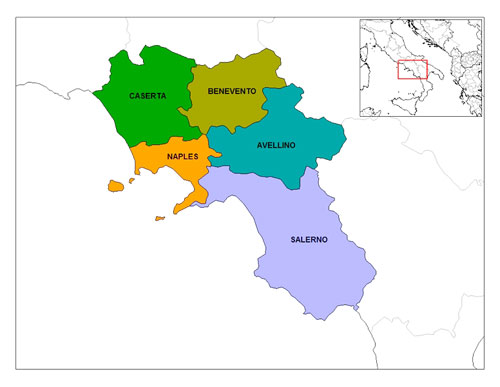 Capital:
Naples
Region:
Campania
Coordinate: 40°50'0"N 14°15'0"E
Area: 13 595 km²
Population: 5 835 561
Density: 429,24/km²
Province: Avellino, Benevento, Caserta, Napoli, Salerno
Municipalities: 551
Throughout much of its history Campania has been at the center of Western civilization's most significant entities. The area was colonised by Ancient Greeks and was within Magna Græcia, until the Roman Republic began to dominate. During the Roman era the area was highly respected as a place of culture by the emperors, where it balanced Greco-Roman culture. The area had many duchies and principalities during the Middle Ages, in the hands of the Byzantine Empire and some Lombards.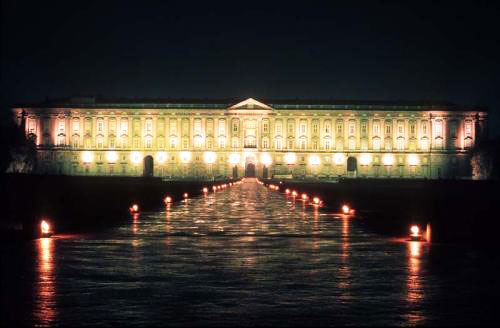 It was under the Normans that the smaller independent states were brought together as part of a sizable European kingdom, known as the Kingdom of Sicily, before the mainland broke away to form the Kingdom of Naples.
It was during this period that especially elements of Spanish, French and Aragonese culture touched Campania. Later the area became the central part of the Two Sicilies under the Bourbons, until the Italian unification of 1860 when it became part of the new state Italy.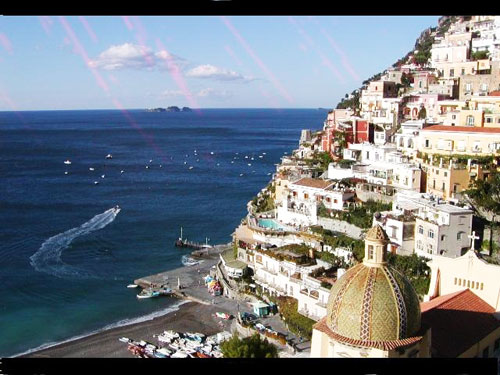 The capital city of Campania is Naples. Campania is rich in culture, especially in regards to gastronomy, music, architecture, archeological and ancient sites such as Pompeii, Herculaneum, Paestum and Velia. The name of Campania itself is derived from Latin, as the Romans knew the region as Campania felix, which translates into English as "fertile countryside". The rich natural sights of Campania make it highly important in the tourism industry, especially along the Amalfi Coast, Mount Vesuvius and the island of Capri.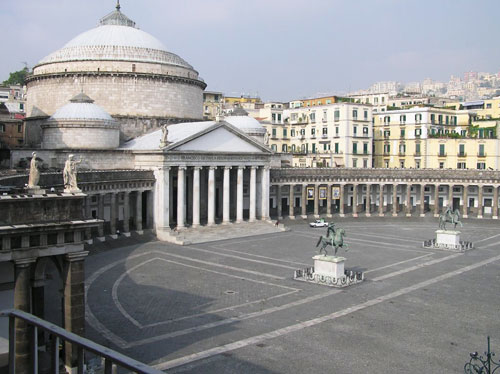 Demographics
The region, with a population of over 5.9 million inhabitants, is divided in five provinces: Naples, Benevento, Avellino, Caserta and Salerno. Over half of the population is resident in the province of Naples, where there is a population density of 2,626 inhabitants per km2. Within the province, the highest density can be found along the coast, where it reaches 13,000 inhabitants per km2 in the city of Portici, one of the most densely populated cities on the planet. The region, which was characterised until recently by an acute contrast between internal and coastal areas also under the economic aspect, in the last decade has shown an improvement thanks to the development of the provinces of Benevento and Avellino. At the same time, the provinces of Naples, Caserta and in part Salerno, have developed a variety of activities connected to advanced types of services.
Unlike central and northern Italy, in the last decade the region of Campania has not attracted large numbers of immigrants. The Italian national institute of statistics ISTAT estimated in January 2007 that 98,052 foreign-born immigrants live in Campania, equal to 1.7% of the total regional population. Part of the reason for this is in recent times, there have been more employment opportunities in northern regions than in the Southern Italian regions.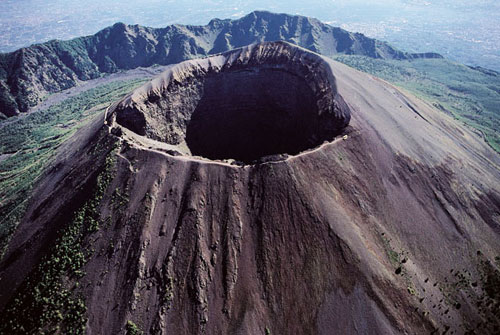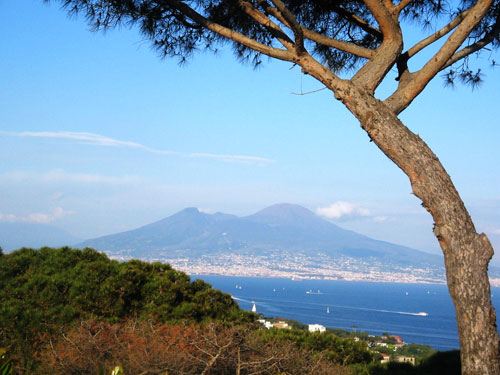 Culture/Cuisine
The cuisine of Campania is reflective of the many regional cuisines of Italy. Campania's dishes have evolved and matured much like the people that live there. The pizza in its modern aspect and taste was conceived in Naples. Historical and original pizzas from Naples are pizza fritta (fried pizza);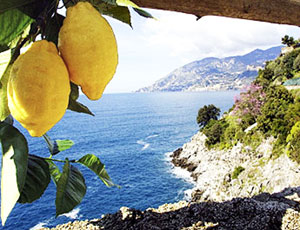 Calzone (literally "trouser leg"), which is pizza fritta stuffed with ricotta cheese; pizza Marinara (pizza seamans' style), with just olive oil, tomato sauce and garlic; and pizza Margherita, with olive oil, tomato sauce, mozzarella cheese and basil leaves. Spaghetti is also a well-known dish from southern Italy and Campania. Neapolitans were among the first Europeans to use tomatoes not only as ornamental plant, but also as food and garnish.
Campania produces wines and is likewise known for its cheeses, including Lacryma Christi, Fiano, Aglianico, Greco di Tufo, Pere 'e palomma, Ischitano, Taburno, Solopaca, and Taurasi. The cheeses of Campania consist of Mozzarella di Bufala (buffalo mozzarella) (mozzarella made from buffalo milk), fiordilatte ("flower of milk") a mozzarella made from cow's milk, ricotta from sheep or buffalo milk, provolone from cow milk, and caciotta made from goat milk. Buffalo are bred in Salerno and Caserta.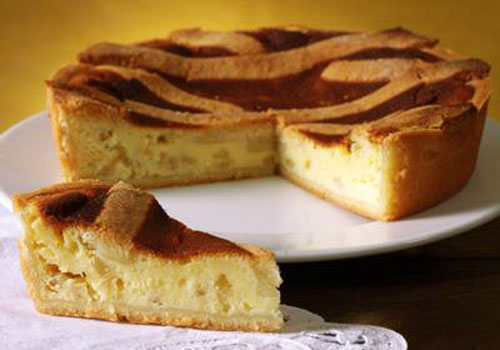 Several different cakes and pies are made in Campania. Pastiera pie is made during Easter. Casatiello and tortano are Easter bread-cakes made by adding lard or oil and various types of cheese to bread dough and garnishing it with slices of salami. Babà cake is a well known Neapolitan delicacy, best served with Rum or limoncello (a liqueur invented in the Sorrento peninsula). It is an old Austrian cake which arrived in Campania during Austrian domination of the Kingdom of Naples and was modified there to became a "walking cake" for citizens always in a hurry for work and other pursuits. Sfogliatella is another cake from the Amalfi Coast, which is beginning to be known worldwide, as is Zeppole, which is traditionally eaten on Saint Joseph's day. Struffoli, little balls fried dough dipped in honey, are enjoyed during the Christmas holidays.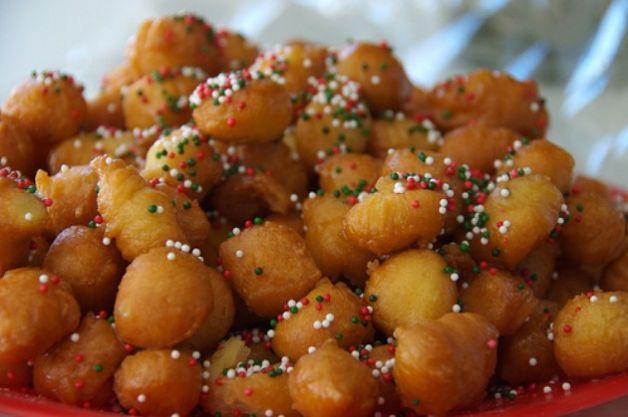 Another well-known Campanian dish is the so-called Russian salad (which is based on similar dishes from France), made of potatoes in mayonnaise garnished with shrimp and vegetables in vinegar. Russians call this same dish Olivier Salad, and Germans call it Italian salad. Another French-derived dish is "gattò" or "gateau di patate" (oven-baked pie made of boiled potatoes). As with the Russian salad, Campania is home to other seafood-based dishes, such as "insalata di mare" (seafood salad), "zuppa di polpo" (octopus soup), and "zuppa di cozze" (mussel soup), are popular. Other regional seafood dishes include "frittelle di mare" (fritters with seaweed), made with edible poseidonia algae, "triglie al cartoccio" (red mullet in the bag), and "alici marinate" (fresh anchovies in olive oil). The island of Ischia is famous for its fish dishes, as well as for cooked rabbit. Campania is home to the beautiful and tasty lemons of Sorrento, which were much loved by German writer Johann Wolfgang von Goethe: "Kennst du das Land, wo die Zitronen blühn?" ("Do you know the land where the lemon-trees bloom?), Goethe, Mignon. Rapini (or Broccoli rabe), known locally as friarielli, is often used in Campanian cooking. Campania also produces many nuts, especially in the area of Salerno and Benevento. Campanian cuisine varies within the region. While Neapolitan dishes center around seafood, Casertan and Aversana rely more on fresh vegetables and cheeses. The cuisine from Sorrento combines the culinary traditions from both Naples and Salerno.