Tacconelle or sagne a pezze, are one of the most common and appreciated pasta  in the regions of Abruzzo and Molise, easy to prepare and good to taste.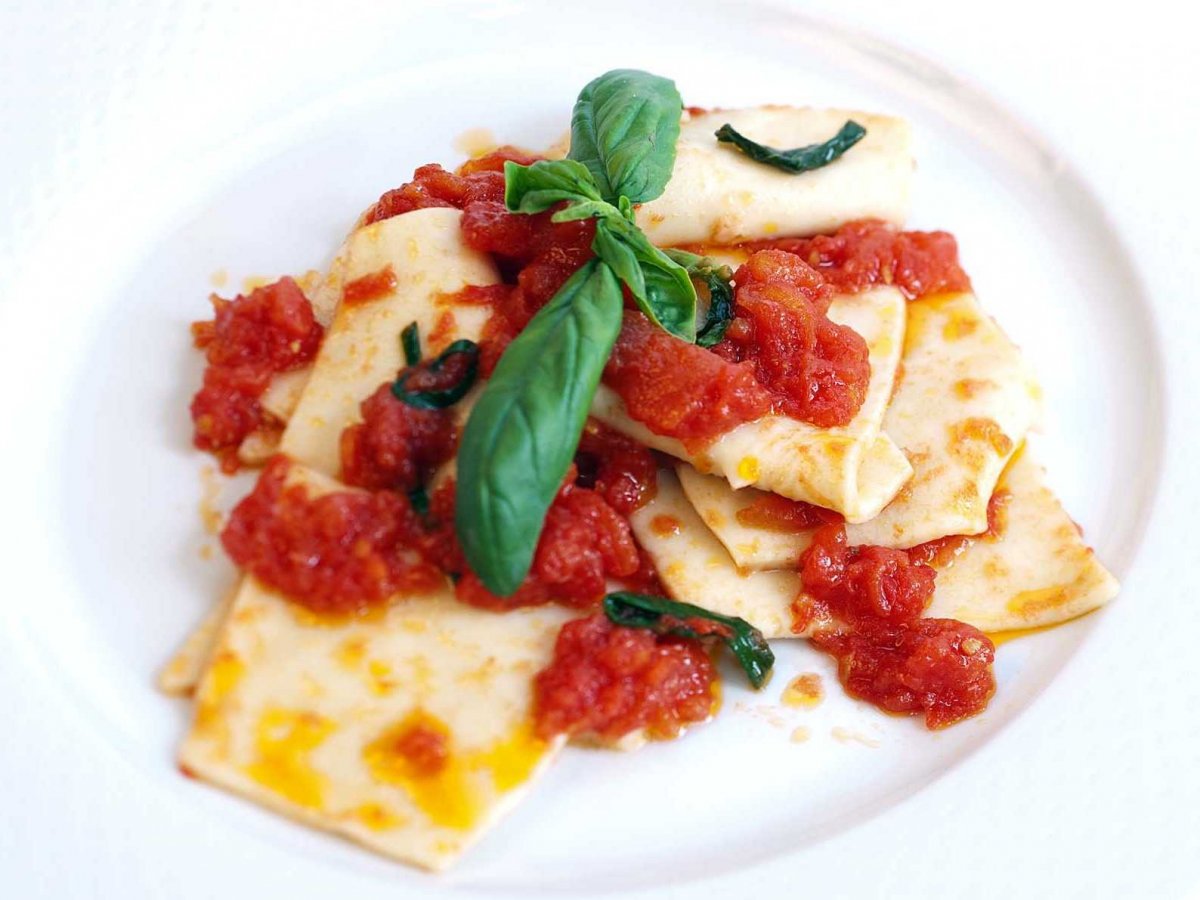 They are made with durum wheat flour and wheat flour, and taking a matte ivory color having a diamond or similar shape.
INGREDIENTS
For those who want to test themselves, here the doses:
 – Durum wheat flour 250 g.
– Wheat flour 250 g.
–  A pinch of salt
–  ½ cup of water
On a wooden pastry board put the flour, and add a pinch of salt and half cup of water at room temperature as shown in the ingredients.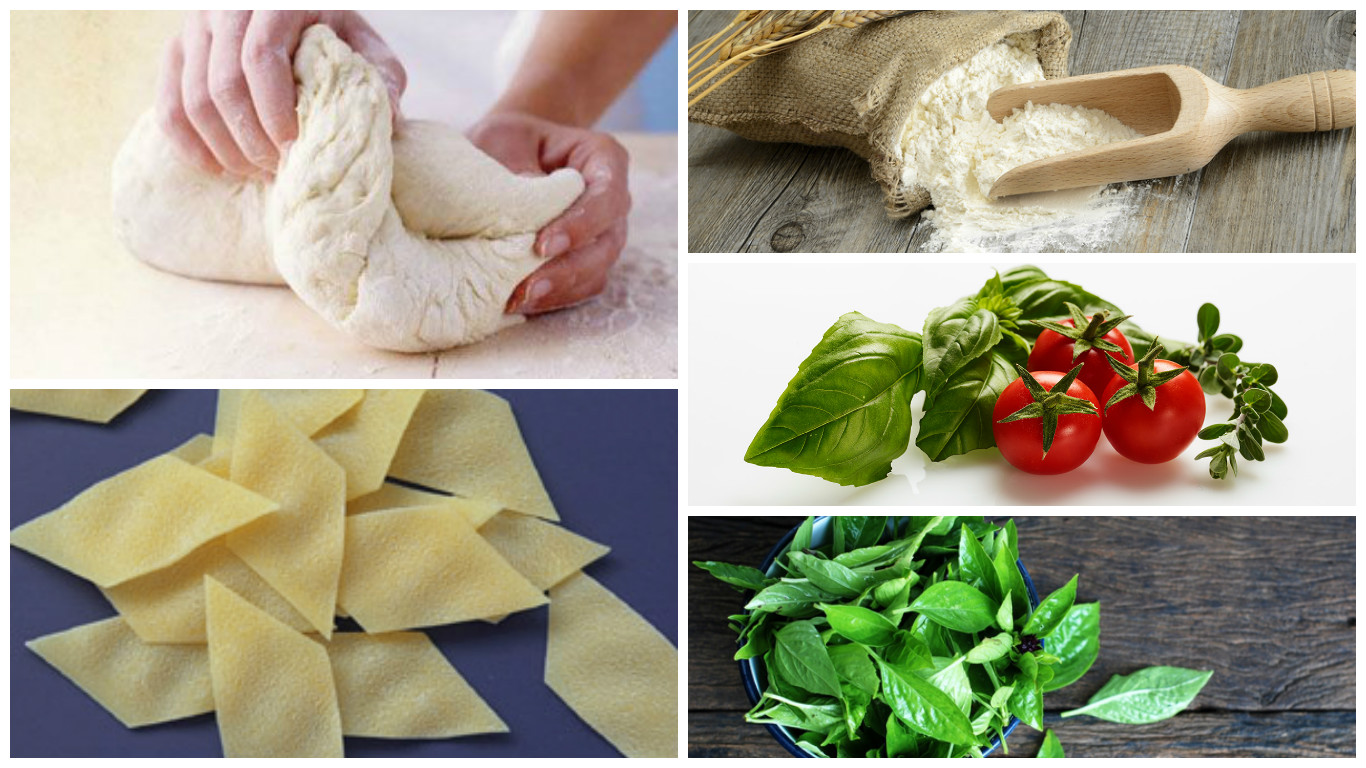 Mix all well, then, work the dough long  to obtain a firm and supple "panetta".
Roll it out into a sheet with the pasta machine or even with a rolling pin not very thin, let it dry, then, cut first into strips of the width of 2 centimeters and, then, obliquely, so as to obtain many rhomboidal pieces, the so-called "tacconelle".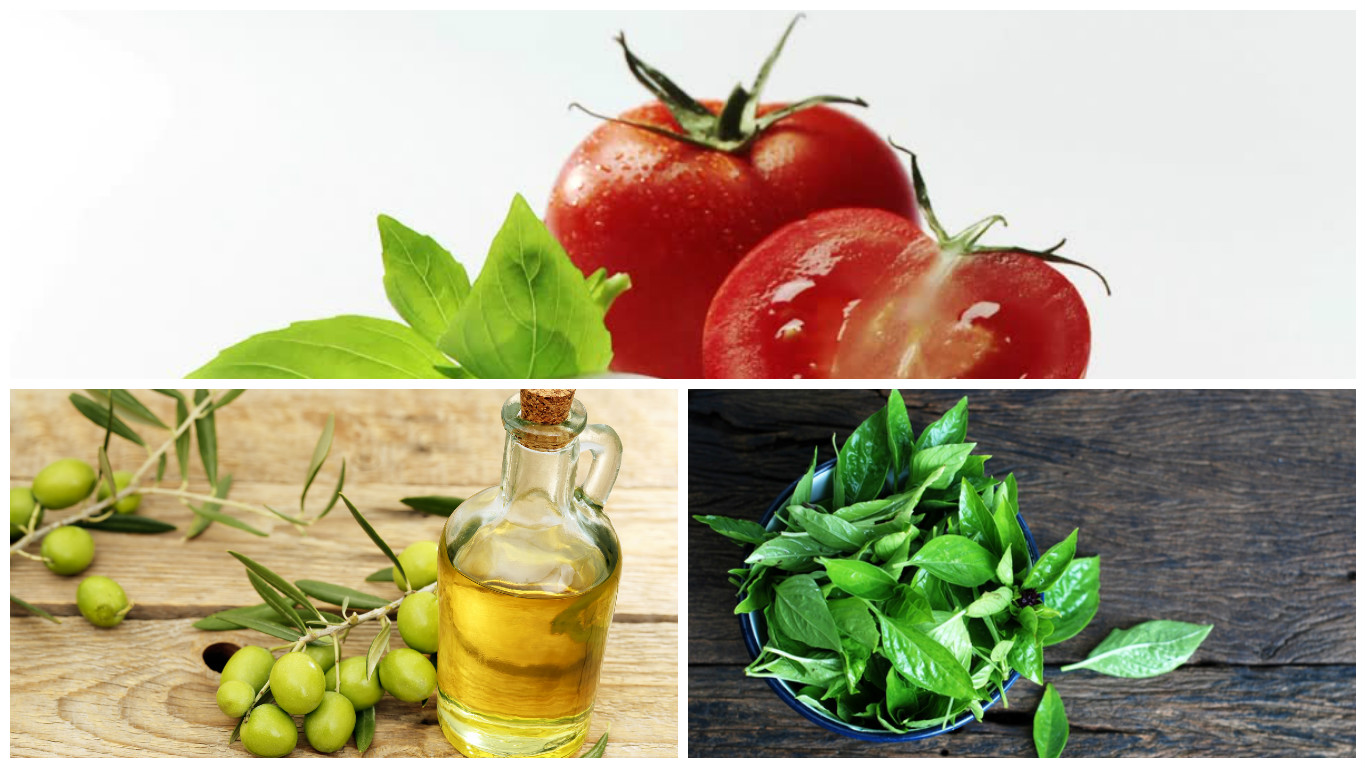 The dressing for this type of pasta is the one with fresh tomato sauce, basil, garlic and olive oil, and if you like, sprinkle with grated cheese.
They can also be prepared with asparagus or fresh beans and bacon, very popular at this time of year, but also with legumes (beans or chickpeas) or the more rustic and full-bodied ventricina sauce.
Singular tradition of Castiglione Messer Marino, where there is a custom of tacconelle or "sagne lu cuttor" dish with a difficult preparation, but highly representative of castiglionese identity and traditions, seasoned with meat sausages and liver, bacon pork and chilli, consumed strictly bare hands directly into the copper cauldron.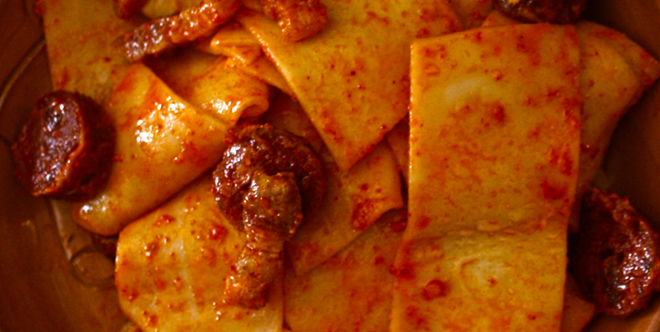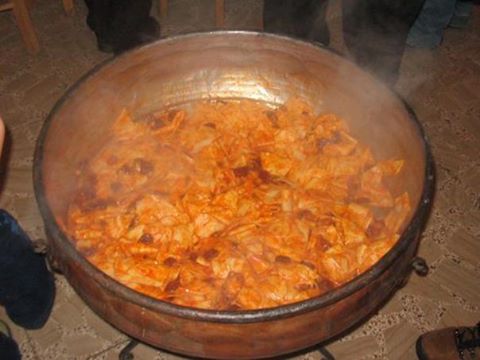 Molise

Recipes : Tacconelle with Codfish

sauce

INGREDIENTS:
– 400 g of flour;
– 800 g of dried sponged cod, boned and cut into pieces;
– An onion;
– Parsley;
– 500 g of tomato pulp;
– A generous handful of black olives from Gaeta;
– A dl of extra virgin olive oil;
– salt just enough.

For tacconelle, pour the flour on a work surface, in the crook put a pinch of salt, a tablespoon of olive oil and just enough warm water required to produce a compound of the right consistency.
Stir all the ingredients, then, work the dough long until a firm and supple "panetta".
Roll out "into a sheet, not very thin, let it dry, then, cut first into strips of 2 centimeters width and then, obliquely, so as to obtain many pieces in the shape of rhombus.
In an earthenware pot, fry, over low heat, sliced ​​onion with oil until it is well cooked.
Add the olives, cook for a few minutes, then add the salt cod, stirring gently, and washed tomatoes seeded and passed through a sieve, add salt and cook, over low heat and covered container, for about an hour, stirring occasionally. Boil the tacconelle in plenty of boiling salted water, drain and season with plenty of "sauce cod", completed with pieces of cod and a generous sprinkling of chopped parsley.
Tacconelle with chickpeas and shrimps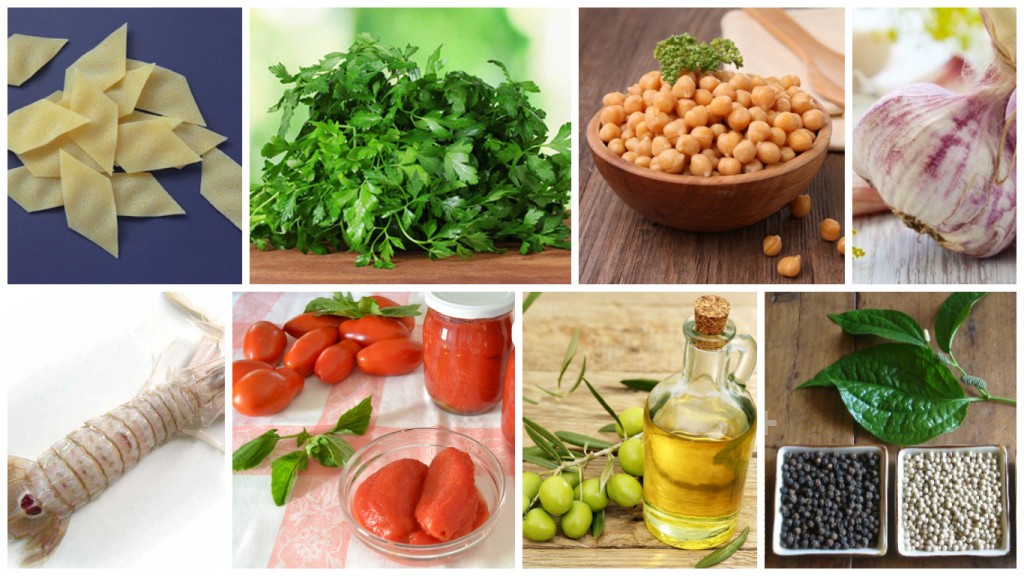 Preparation
For 6 persons:
– 600 g of soaked chickpeas;
– 200 g of dry tacconelle;
– 12 mantis shrimp;
– 300 g of peeled tomatoes;
– 4 cloves of garlic;
– 1 celery;
– 1 bunch of parsley;
– 1 dl olive oil;
– Salt;
– Pepper.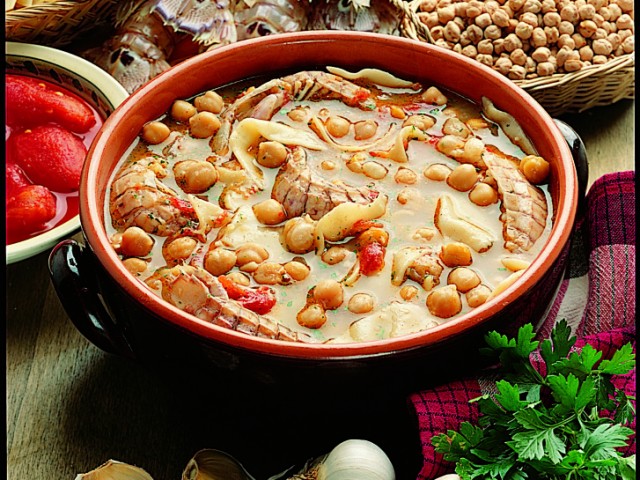 Fry the chopped garlic in an earthenware pot with the olive oil. Dice the tomatoes, add them to the pan, cook a few minutes, then add the mantis shrimp and let them flavor. Combined 1.5 l of salted water, chickpeas, celery, cover and cook over low heat until the chickpeas are tender. Deleted from the celery soup and add the chopped parsley. Cook the chickpeas in tacconelle, season with salt and pepper. Boil tacconelle and then remove the pan from the heat and let the soup stand 10 minutes. Toss with the remaining raw olive oil and serve.